CIS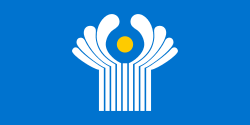 The CIS is a form of cooperation of equal independent states, a regional intergovernmental organization recognized by the international community. Its distinctive features are the organization of interaction in virtually all areas of interstate communication, the flexibility of mechanisms and formats for collective cooperation. The flexible mechanism for organizing interstate and intergovernmental relations allows to take into account the different degrees of readiness of countries for integration and provides the opportunity for each of them to participate in integration processes to the extent and in those areas that meet their national interests.
Cooperation within the Commonwealth is carried out through its statutory bodies: the Council of Heads of State, the Council of Heads of Government, the Council of Foreign Ministers, the Economic Council, the Council of Defense Ministers, the Council of Commanders of the Border Troops, the Inter-Parliamentary Assembly, the Economic Court.
In accordance with the CIS Charter, the objectives of the Commonwealth are:
cooperation in political, economic, environmental, humanitarian, cultural and other fields;

comprehensive and balanced economic and social development of member states within the framework of a common economic space, interstate cooperation and integration;

ensuring human rights and fundamental freedoms in accordance with generally recognized principles and norms of international law and OSCE documents;

cooperation between Member States in ensuring international peace and security, the implementation of effective measures to reduce armaments and military expenditures, the elimination of nuclear and other weapons of mass destruction, and the achievement of general and complete disarmament;

assistance to citizens of member states in free communication, contacts and movement in the Commonwealth;

mutual legal assistance and cooperation in other areas of legal relations;
peaceful settlement of disputes and conflicts between the states of the Commonwealth.