On January 21 in Moscow the CSTO Secretary General Stanislav Zas took part in the meeting of the Minister of Foreign Affairs of Russia Sergey Lavrov with the ambassadors of the CSTO member states and the CIS countries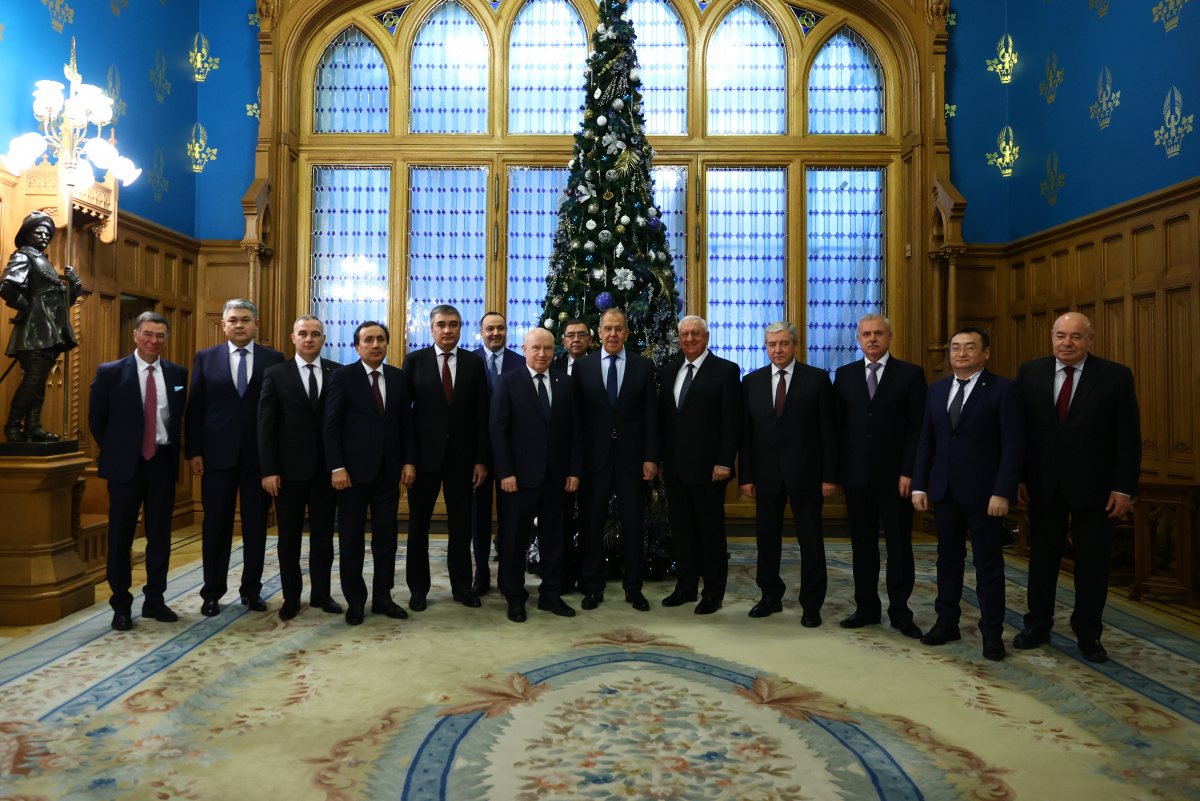 21.01.2021
On January 21, this year, the traditional meeting of the Minister of Foreign Affairs of the Russian Federation Sergey Lavrov with the ambassadors of the CSTO member states and the CIS member states took place in Moscow. The CSTO Secretary General Stanislav Zas, as well as the Chairman of the Executive Committee – the CIS Executive Secretary Sergey Lebedev and the Chairman of the Eurasian Economic Commission Mikhail Myasnikovich took part in the meeting..
In the course of the meeting, the results of joint work in 2020 within the CIS, the CSTO and EAEU were summed up, further steps were outlined to develop cooperation. The importance of incorporating of multi-level integration processes in the post-Soviet territory was emphasized.
The participants also exchanged views on current international and regional topics.
Go back