CSTO, CIS and SCO top executive officers held a meeting on April 23. They discussed cooperation in the field of international and regional security.
23.04.2019
The 9th regular meeting of top executive officers of the CSTO, the CIS and the SCO took place on April 23, 2019.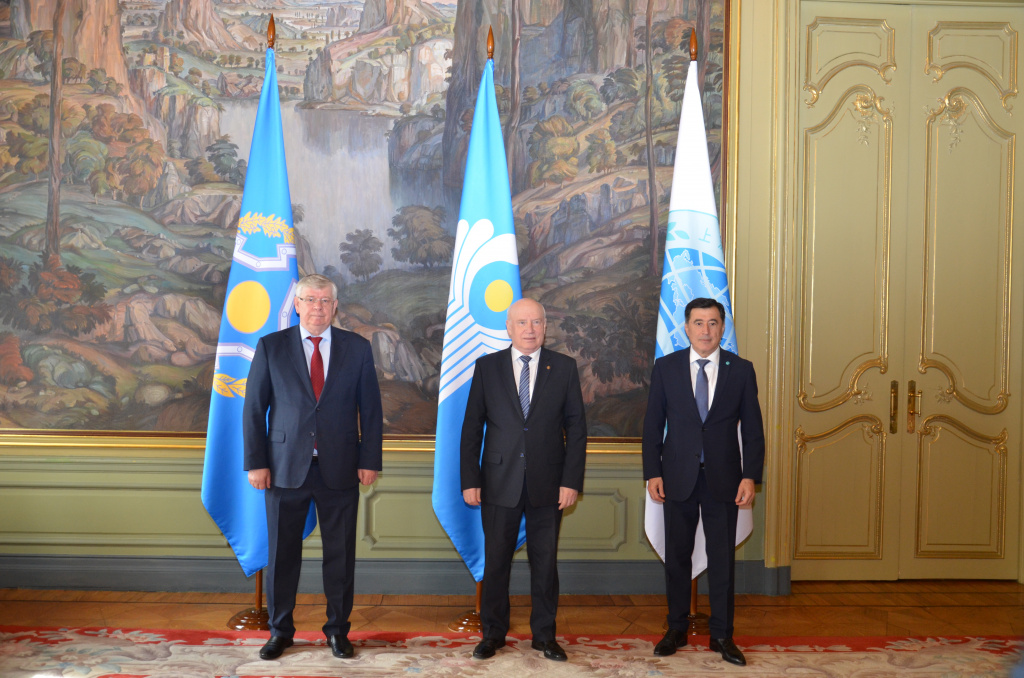 The meeting was attended by Acting CSTO Secretary General Valery Semerikov, Chairman of the Executive Committee CIS Executive Secretary Sergey Lebedev, SCO Secretary General Vladimir Norov.
During the meeting, issues related to priority activities of international organizations and prospects for expanding and strengthening cooperation in the region were discussed.
Valery Semerikov drew attention to topical issues of cooperation of the CSTO member states in his speech. He told the interlocutors about the progress and results of the CSTO activities in the field of foreign policy cooperation of the Organization's member states, countering international terrorism and extremism, illicit drug trafficking, improving the CSTO crisis response system, increasing the Organization's strength.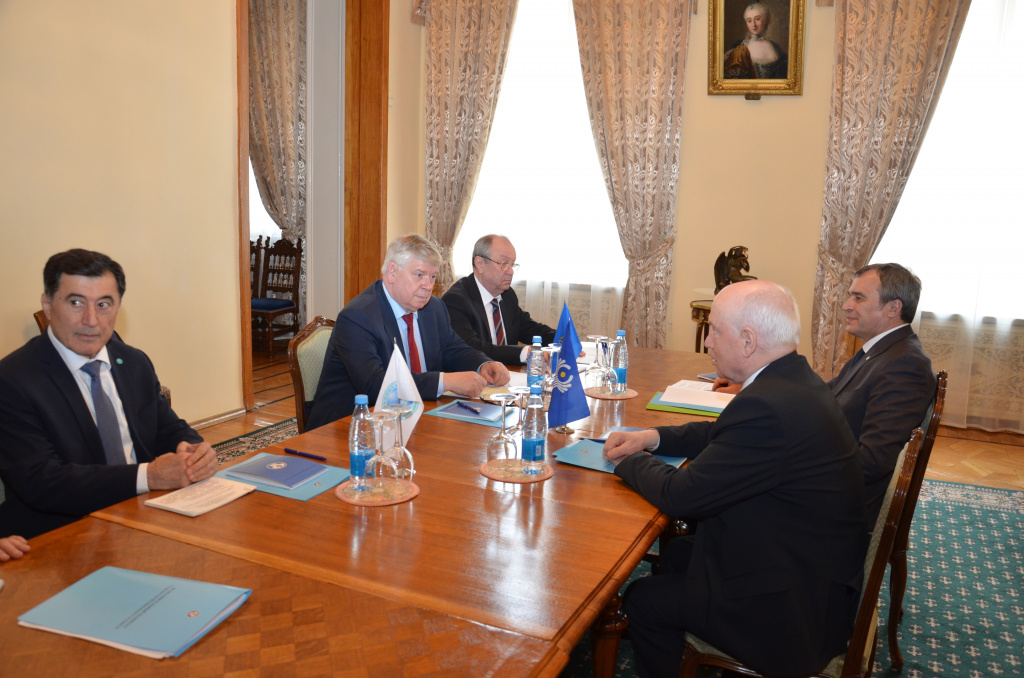 The Acting CSTO Secretary General briefed the meeting participants on the progress in developing a draft joint statement prepared by the initiative of the Kyrgyz Republic by the heads of the foreign affairs agencies of the SCO and CSTO member states on countering terrorism. He appealed to the SCO Secretary General with a request to assist in agreeing on the document planned for adoption at the upcoming meeting of the The Council of Foreign Ministers CSTO.
During his speech Valery Semerikov focused on issues of trilateral cooperation, the solution of which would contribute to improving its quality and opening new horizons in the interaction of three international organizations. In particular, it was proposed to jointly consider the possibility of updating the regulatory legal framework governing the cooperation of the CSTO with the CIS and the CSTO with the SCO in relation to modern realities.
Considering that the next meeting in the trilateral format will be the tenth one Valery Semerikov proposed not to limit the future meeting with the current format and to invite representatives of other international and regional organizations and interested third countries to participate in it as observers. In terms of this meeting could be timed to the celebrations dedicated to the 75th anniversary of the Victory in the Great Patriotic War.

CSTO press secretary Vladimir Zainetdinov

+7 495-795-27-10,
+7 495-621-33-23-phone/fax
Go back