The President of the Kyrgyz Republic met with the CSTO Secretary General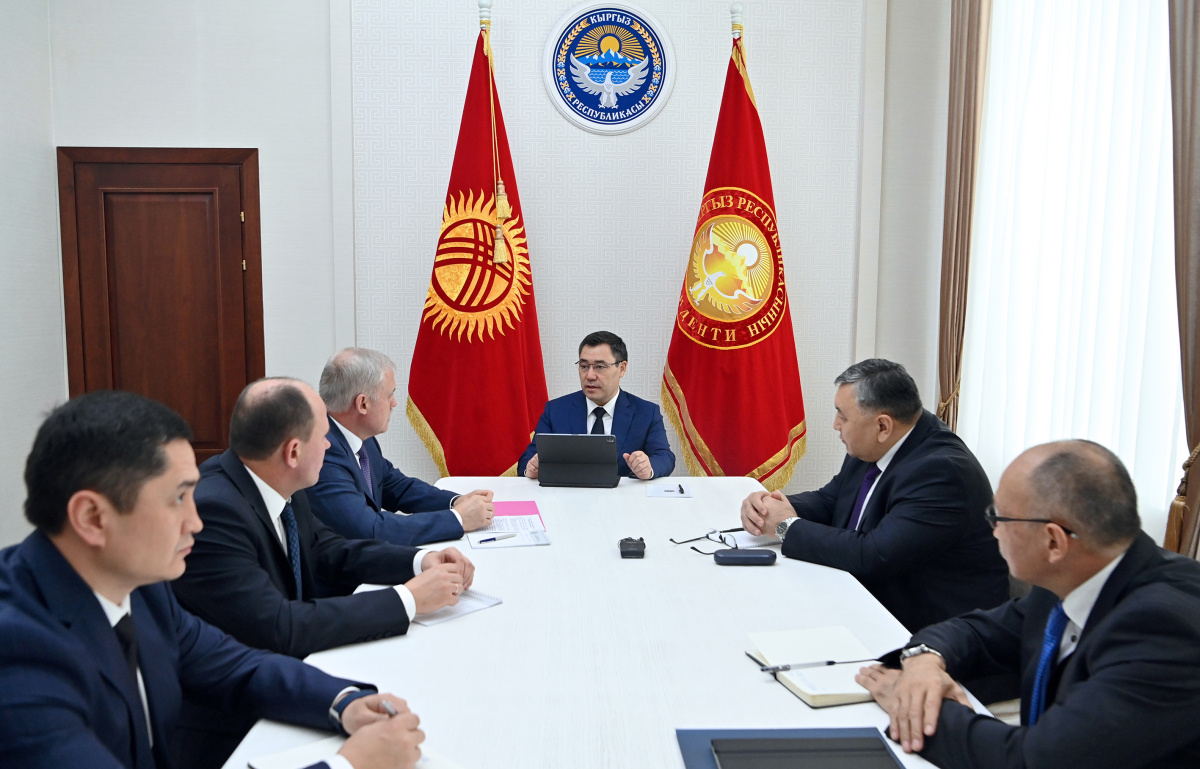 05.10.2022
On October 5, 2022, in Bishkek, the President of the Kyrgyz Republic Sadyr Japarov met with the Secretary General of the Collective Security Treaty Organization Stanislav Zas, who was on a working trip to in the Kyrgyz Republic in preparation for the upcoming session of the Organization's Collective Security Council.
During the meeting, S. Japarov and S. Zas discussed in detail the situation in the CSTO area of responsibility, including special attention to the situation in the Central Asian region.
The CSTO Secretary General informed the Kyrgyz President about the work on preparations for the upcoming meetings of the statutory bodies of the Organization and the session of the Collective Security Council, which are scheduled to be held this fall in the Republic of Armenia. Stanislav Zas also reported to the head of the Kyrgyz state on the implementation of a number of individual instructions of the CSTO Collective Security Council.
Go back