SCO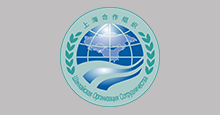 The Shanghai Cooperation Organisation (SCO) is a permanent intergovernmental international organisation, the creation of which was announced on 15 June 2001 in Shanghai (China) by the Republic of Kazakhstan, the People's Republic of China, the Kyrgyz Republic, the Russian Federation, the Republic of Tajikistan, and the Republic of Uzbekistan. It was preceded by the Shanghai Five mechanism.
The SCO's main goals are as follows:
strengthening mutual trust and neighbourliness among the member states;
promoting their effective cooperation in politics, trade, the economy, research, technology and culture, as well as in education, energy, transport, tourism, environmental protection, and other areas;
making joint efforts to maintain and ensure peace, security and stability in the region;
and moving towards the establishment of a democratic, fair and rational new international political and economic order.
Cooperation with CSTO
A Memorandum of Understanding between the secretariats of the SCO and the CSTO was signed in Dushanbe on 5 October 2007.
The document outlines points of agreement regarding the establishment and development of relations of equal and constructive cooperation between the secretariats of the SCO and the CSTO in ensuring regional and international security and stability; countering terrorism; fighting drug trafficking; disrupting arms trafficking; combating organised transnational crime; and other areas of mutual interest.