The CSTO Deputy Secretary General Valery Semerikov met with the Chairman of the State Duma Commission to Investigate the Facts of Foreign Interference in the Internal Affairs of Russia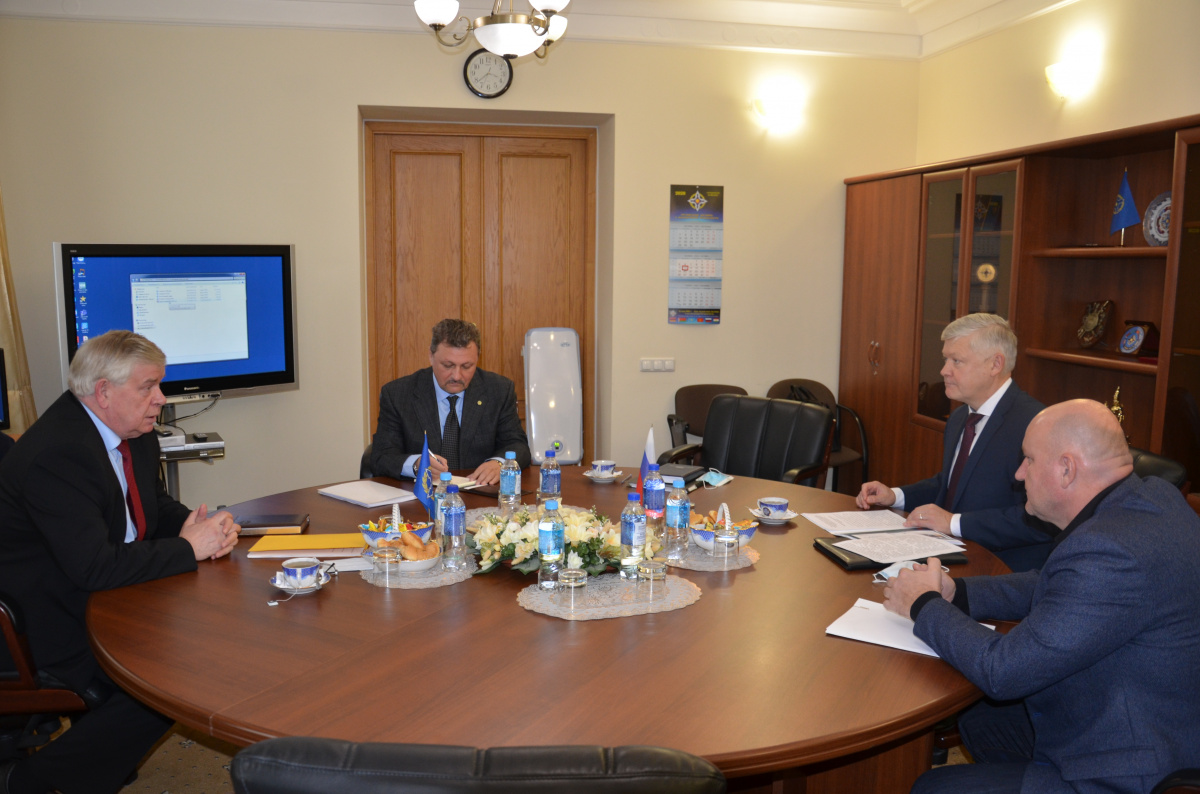 13.10.2020
On October 13, this year, at the Secretariat of the Collective Security Treaty Organization, the CSTO Deputy Secretary General Valery Semerikov met with the Chairman of the Commission of the State Duma of Russia to investigate the facts of interference of foreign states in the internal affairs of Russia, The Chairman of the Security and Anti-Corruption Committee of the State Duma of the Russian Federation Vasily Piskarev.
He informed Valery Semerikov about legislative initiatives to counteract foreign interference in the internal affairs of Russia, on which the State Duma Commission was working.
In the course of the meeting, the parliamentarian said that, in his opinion, the CSTO member states "today face the same threats and sometimes are subject to active outside interference from the same states, media controlled by them and non-governmental organizations."
Valery Semerikov positively assessed the importance of the work of the State Duma Commission in the field of countering foreign interference and said that the bills prepared by Russian parliamentarians could be used in the work of the CSTO Parliamentary Assembly when developing model laws on this issue." Valery Semerikov emphasized that the cooperation in countering modern destructive forms of outside influence would serve as an additional guarantee to ensure security, stability, sovereignty and territorial integrity of the member states of our Organization.
__________________________________________________________
The CSTO Press Secretary Vladimir Zaynetdinov
+7495-795-27-10,
+7495-621-33-23-tel/fax