The CSTO Deputy Secretary General Samat Ordabaev met with the UN Assistant Secretary General for Europe, Central Asia and the Americas Miroslav Jenča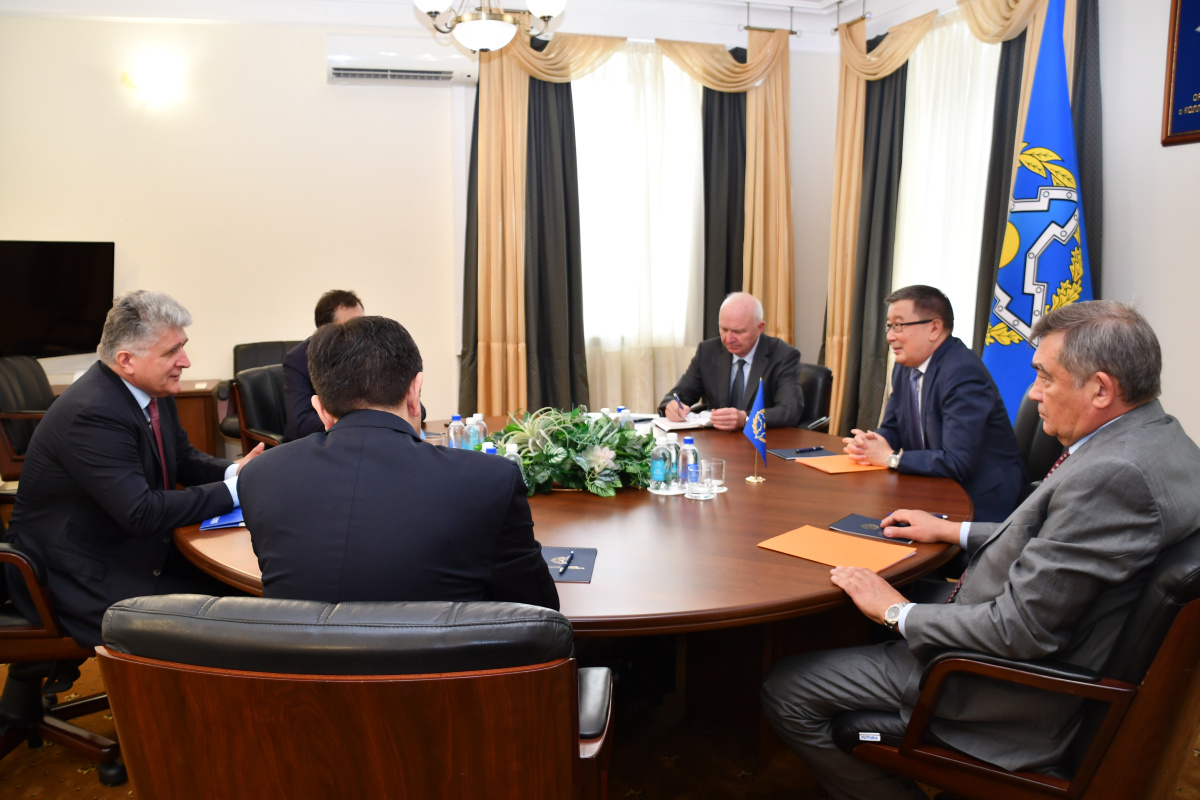 14.08.2023
On 14 August 2023, the CSTO Deputy Secretary General Samat Ordabaev met with the UN Assistant Secretary General for Europe, Central Asia and the Americas Miroslav Jenča at the Secretariat of the Collective Security Treaty Organisation.
During the meeting, the parties discussed a wide range of issues related to cooperation between the United Nations and the CSTO, which is progressively developing based on the provisions of the regular UN General Assembly Resolution adopted in November 2022. The active participation of the CSTO Secretariat in the international discussion on the "New Agenda for Peace", an initiative of United Nations Secretary General António Guterres ahead of the "Millennium Summit" scheduled for September 2024, was noted with satisfaction.
A thorough exchange of views was held on the security situation in the various CSTO areas of responsibility.
Miroslav Jenča was also briefed on the systematic work being carried out in the CSTO to integrate the collective peacekeeping potential into the work of the United Nations.
The parties expressed readiness for further productive contacts, including during the forthcoming high-level week "on the margins" of the 78th session of the UN General Assembly.
Go back