The CSTO Secretariat hosted the 36th meeting of the Working Group on Afghanistan at the CSTO CFM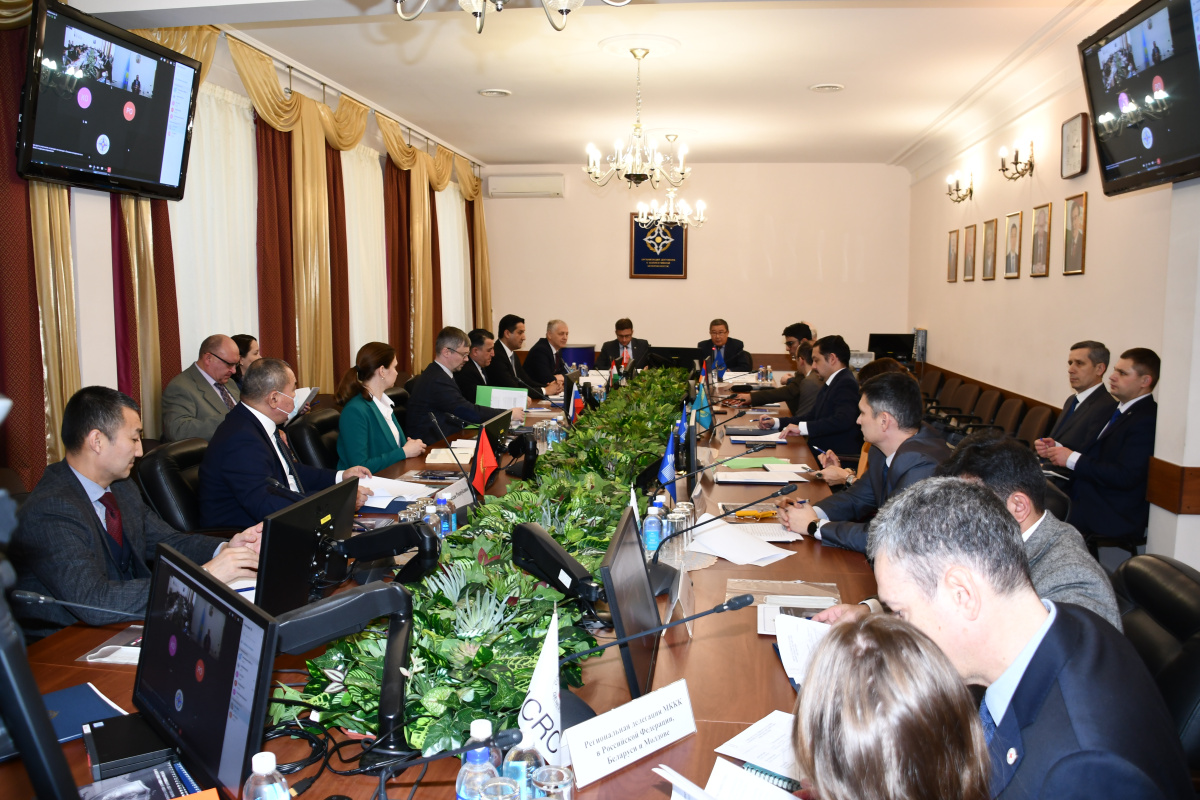 09.12.2022
On 8 December 2022, the 36th meeting of the Working Group on Afghanistan at the CSTO CFM was held with the participation of the CSTO Deputy Secretary General S.I. Ordabayev. Delegations of the Organization's member states, representatives of the UNOCT, the UNRCCA , the SCO RATS, the CIS ATC, the Coordination Service of the Council of Border Guard Commanders and the ICRC also took part in the event.
During the meeting, Mr. Ordabaev stressed the importance of coordinating the positions of the CSTO member states on all key aspects of the Afghan problem. He noted that this issue was thoroughly discussed at the meeting of the leaders of CSTO member states (May 16 this year, Moscow), as well as during the joint meeting of the CSTO CFM, the CSTO CMD and the CSTO CSSC and session of the CSTO CSC (November 23 this year, Yerevan).
The meeting participants noted that from the Afghan direction, potential risks and threats associated with the activities of terrorist groups, drug trafficking, illegal migration and arms trafficking remained. The deterioration of the economic situation in Afghanistan and the impoverishment of its population have been acknowledged.
In this regard, the positive role of economic and humanitarian support provided by the member states of the Organization to the Afghan people was emphasized. The importance of enhancing the efforts of the international community for post-conflict reconstruction of Afghanistan was emphasized.
At the end they summed up the work of the Group for the second half of 2022, adopted the Group's Work Plan for the first half of 2023.
The next meeting of the Working Group is scheduled for the first half of 2023.
___________________________________________________
The CSTO Press Secretary Vladimir Zaynetdinov
+7495-621-27-10
+7495-621-33-23 - tel/fax

Go back