In the framework of the business program of the 10th International Exhibition of Arms and Military Equipment "MILEX-2021 events in the CSTO format were held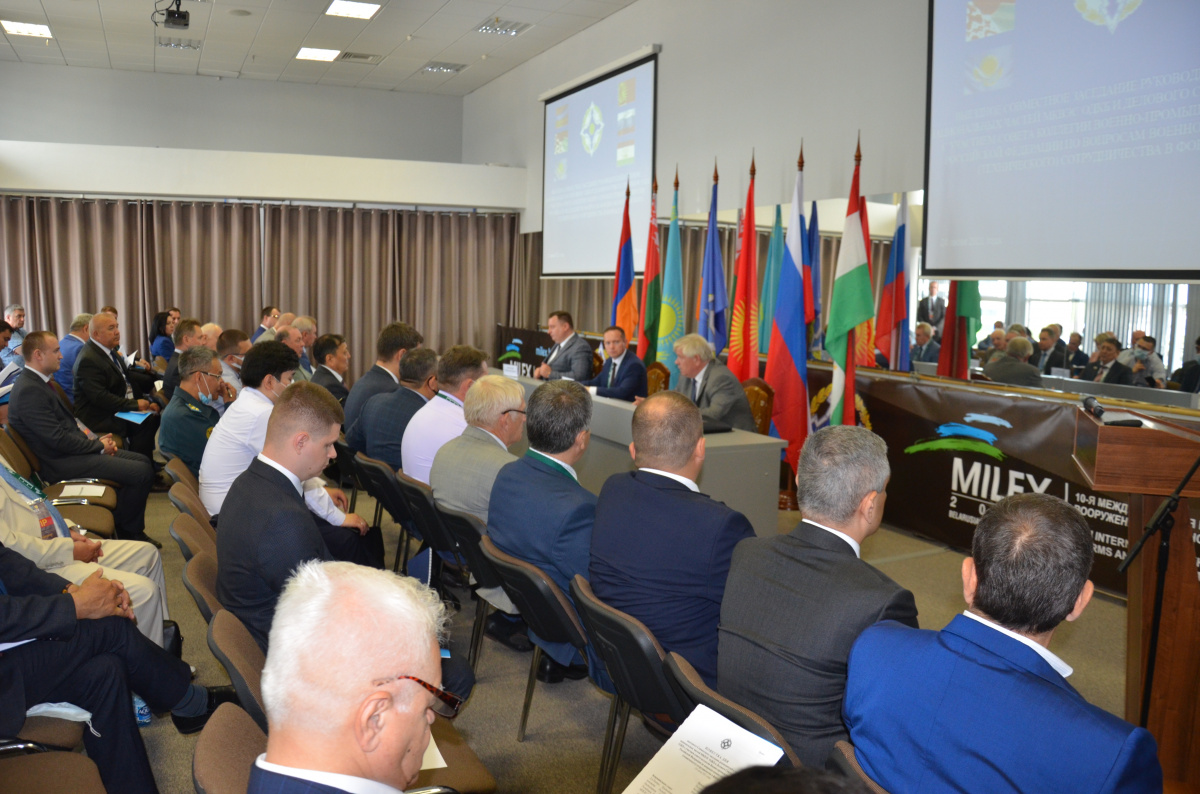 24.06.2021
On June 24, this year, a Joint external meeting of the heads and members of the national parts of the CSTO ICWEC and the CSTO ICWEC Business Council was held with the participation of members of the board of the Military-Industrial Commission of the Russian Federation on Military-Economic (Technical) Cooperation in the CSTO format. The CSTO Deputy Secretary General Valery Semerikov participated in the meeting and addressed the meeting participants with welcoming remarks. He stressed the importance of practical measures developed in the course of such events to implement the Program of Military-Economic Cooperation of the CSTO member States adopted by the CSTO Collective Security Council in 2016 and identified a number of tasks in preparation for the next meeting of the CSTO ICWEC to be held in early September, this year, in Minsk.
The meeting also focused on the development of military and economic cooperation among the CSTO member States and discussed possible ways of improving cooperation among enterprises and organizations of the military-industrial complexes of the CSTO member States in the production, repair and modernization of military products.
A Protocol was signed following the Joint meeting.
A meeting of the Coordinating Council of the authorized bodies of the CSTO member States on the issues of advertising and exhibition activities will be held on June 25. The meeting will consider proposals of national parts of the Coordinating Council on amendments to the list of international exhibitions to be held in 2021-2022, which can be used to form expositions of military, dual and special use and technologies of the CSTO member States.
It is also planned to discuss preparations for international armament shows on the territory of the CSTO member States in July 2021 - May 2022 and planning the CSTO business program at these shows in 2022, as well as to consider the possibility of providing the organizers of national exhibitions of CSTO member States preferential conditions for participation in these exhibitions.
_______________________________________________________
The CSTO Press Secretary Vladimir Zaynetdinov
+7-495-795-27-10
+7-495-621-33-23-tel/fax
E-mail: odkb-pressa@gov.ru
Go back