The photo exhibition "30 Years of the Collective Security Treaty. CSTO - TOGETHER WE ARE STRONG!"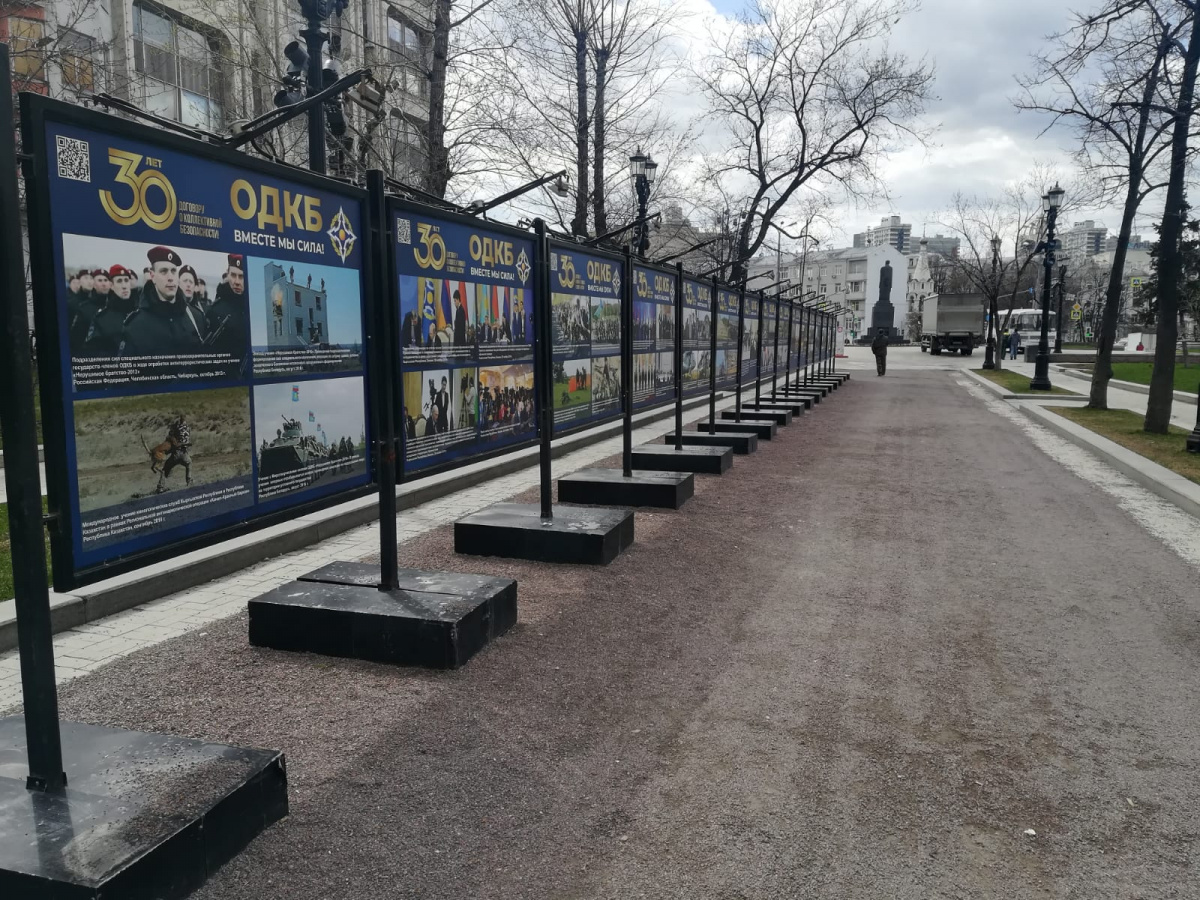 29.04.2022
On April 29, 2022, on Tverskoy Boulevard in Moscow, an exhibition under this title was opened. The exhibition of photos is dedicated to the history of the Collective Security Treaty Organization, which celebrates two anniversaries this May - the 30th anniversary of the signing of the Collective Security Treaty and the 20th anniversary of the CSTO.
The unique photographs depict the history of the CSTO formation and development, its journey from a military alliance aimed at repelling external aggression to a multifunctional regional security organization, which provides security in the Eurasian space across the spectrum of contemporary challenges and threats.
The exhibition represents photographs from the Organization's archives, as well as from the "Russia-Today" news agency, TASS, and the personal collections of its staff, depicting the most important events in the CSTO format with the participation of heads of state and officials of the Organization member States, as well as joint trainings of the CSTO Troops (Collective Forces) and special purpose units.
A special place is occupied by the stand with photos of CSTO peacekeepers, who as part of the Collective Peacekeeping Forces in January 2022 participated in the operation to restore constitutional order in the Republic of Kazakhstan.
Since May 16 the exhibition can be seen on the Gogolevsky Boulevard, 12. One can visit the photo exhibition until May 30, 2022.
____________________________________________________________
The CSTO Press Secretary Vladimir Zaynetdinov
+7-495-795-27-10
+7-495-621-33-23-tel/fax
E-mail: odkb-pressa@gov.ru
Go back