Meeting of the Coordination Council of the Heads of the Competent Authorities for Countering the Illicit Drug Trafficking of the CSTO member states was held in Yerevan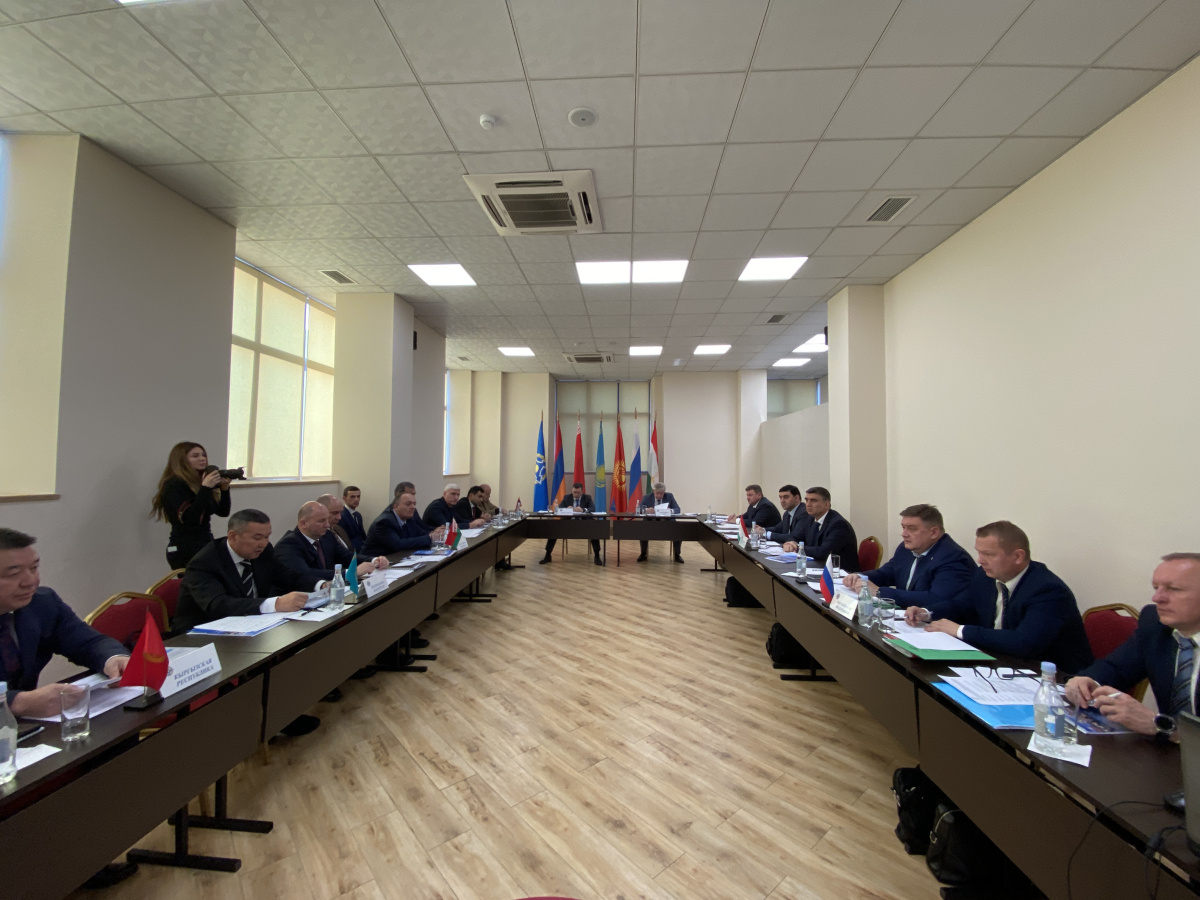 18.11.2022
On November 18 this year, in Yerevan, the 24th session of the Coordination Council of the Heads of the Competent Authorities for Countering the Illicit Drug Trafficking of the CSTO member states was held with the participation of Major General Vahe Ghazaryan, Police Chief of the Republic of Armenia, and the CSTO Deputy Secretary General Valery Semerikov.
The meeting was attended by deputy interior ministers of the CSTO member states and heads of departments for combating drug trafficking.
In his welcoming speech, Vahe Ghazaryan praised the work of the Coordinating Council on Combating Drug Trafficking and focused his attention on the problem of selling drugs through the Internet. Vahe Ghazaryan noted that within the frames of the reforms implemented by the Armenian Police, a specialized unit was created within the Criminal Police Department aimed at revealing cases of illegal drug trafficking through the Internet and there were already positive results. The head of the Police of the Republic of Armenia wished the participants of the session constructive and effective work.
The CSTO Deputy Secretary General Valery Semerikov also addressed the meeting. Thanking the Armenian police leadership for the warm reception, he briefed on the work done in the fight against drug trafficking. Valery Semerikov praised the "Channel" anti-drug operation conducted in the territories of the CSTO member states, during which a large number of various drugs were discovered and seized.
At the suggestion of Valery Semerikov, the Deputy Minister of Internal Affairs of the Russian Federation, Colonel General of Police Andrey Khrapov was elected as Chairman of the Council.
The Council has discussed the main trends in the drug situation on the territory of the CSTO member states in 2022, the implementation of the anti-drug operation "Channel", and also discussed issues related to the CSTO main plan of action.
Relevant decisions were adopted based on the results of the council meeting.
Go back