The XVIII International seminar-meeting with the heads of combat and physical training of power ministries and agencies of the CSTO member States was held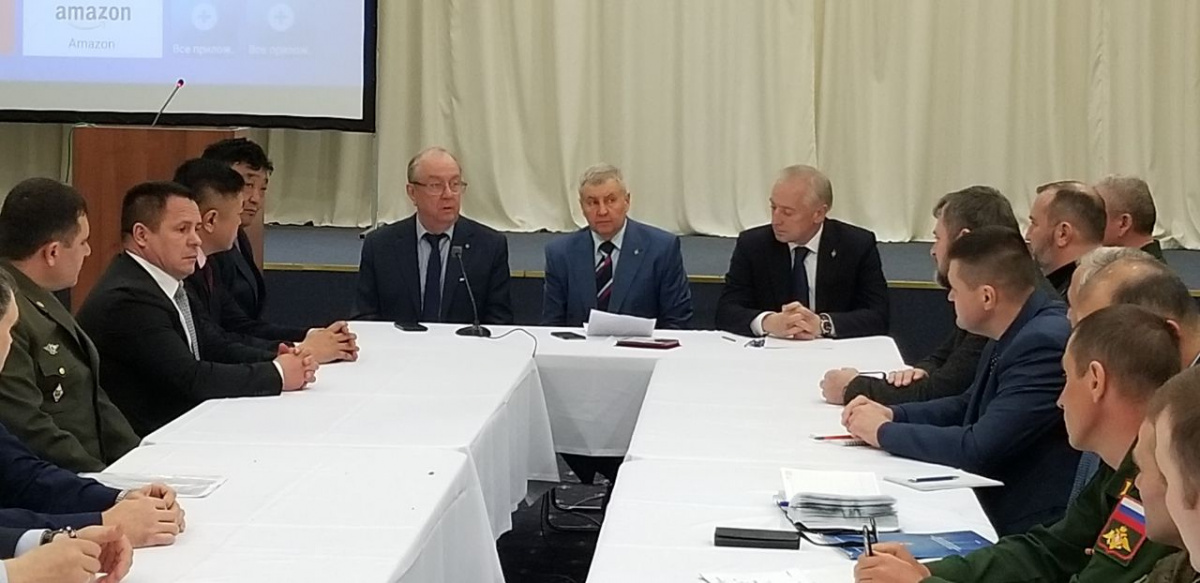 15.04.2022
On April 12-15, 2022, in Odintsovo district of Moscow region, the XVIII International seminar-meeting with the heads of combat and physical training of power ministries and agencies of the CSTO member States was held.
Vladimir Ivanovich Nikishin, the Deputy Head of the Organizational and Planning Department of the CSTO Secretariat, and Vladimir Vladimirovich Mazur, the Deputy Head of the Domestic Policy Department of the President of the Russian Federation, spoke at the seminar.
The International seminar-meeting was attended by the Deputy Head of the Academy of the MIA of Mongolia, Senior Police Colonel, the President of the Federation of Complex Martial Arts of Mongolia - Zaveg Tserenbat.
In the course of the seminar the participants familiarized themselves with the techniques and methodological base of martial arts, the rules of preparation and holding the XVIII International Complex Martial Arts Tournament for the CSTO Secretary General's Cup this year, discussed the issues of strengthening international and interagency cooperation in the field of applied martial arts.
Go back