The CSTO Secretary General Imangali Tasmagambetov held talks with representatives of the Kyrgyz leadership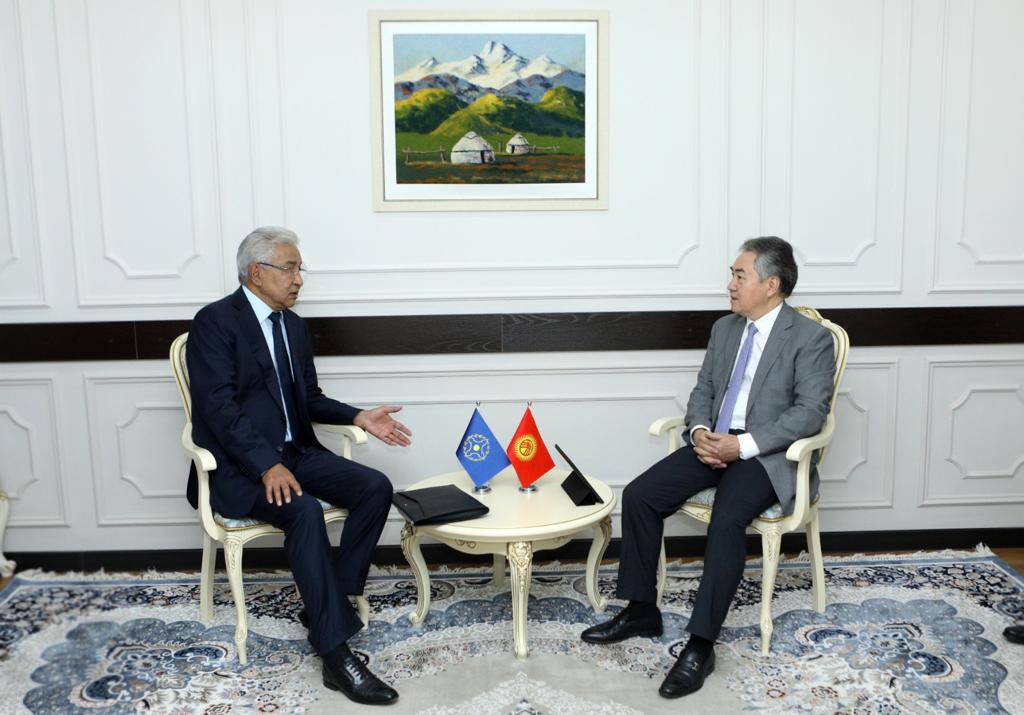 07.09.2023
On 6 September 2023, in Bishkek, the CSTO Secretary General Imangali Tasmagambetov met with the Minister of Foreign Affairs of the Kyrgyz Republic Jeenbek Kulubayev, the Minister of Defense Baktybek Bekbolotov and the Secretary of the country's Security Council Marat Imankulov to discuss topical issues in preparation for the upcoming meetings of the Organization's statutory bodies - the Collective Security Council, the Council of Foreign Ministers, the Council of Defense Ministers and the Committee of Secretaries of Security Councils.
Imangali Tasmagambetov briefed the interlocutors on the progress made in reaching agreement on the draft documents to be considered at the above events, including the issue of improving the Organization's crisis response system.
There was a thorough exchange of views on the politico-military situation in the CSTO area of responsibility. In connection with the discussion of the situation on the Kyrgyz-Tajik border, the participants expressed their support for further intensification of the countries' diplomatic efforts to find a final solution to the problem.
Go back