The Foreign Minister of the Republic of Belarus met with the CSTO Secretary General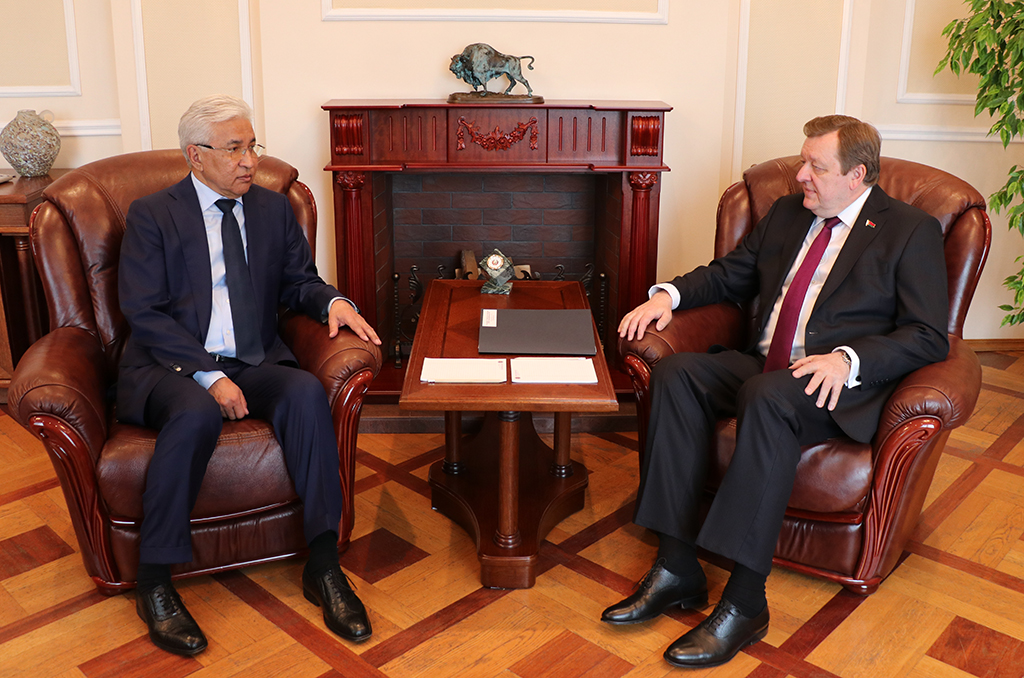 18.05.2023
According to the press service of the Belarusian Foreign Ministry, on May 18, 2023, Minister of Foreign Affairs of the Republic of Belarus Sergei Aleinik met with the Secretary General of the Collective Security Treaty Organization Imangali Tasmagambetov, who was in Minsk to participate in the XI International Exhibition of Armament and Military Equipment "MILEX-2023" and a meeting of the Council of the CSTO Parliamentary Assembly,
They discussed preparations for the events scheduled to take place in Minsk in the near future within the framework of Belarus' chairmanship in the Organization, including a meeting of the CSTO Council of Foreign Ministers.
The parties also exchanged views on the situation in the region and paid attention to the development of cooperation between the CSTO and other international organizations.
S.Aleinik briefed I.Tasmagambetov on preparations for the international conference on Eurasian security to be held in Minsk in autumn 2023.
They agreed to continue regular contacts on the entire range of current issues of the CSTO's foreign policy activities.
The CSTO Press Secretary Vladimir Zaynetdinov
Go back