The President of the Republic of Kazakhstan had a meeting with the CSTO Secretary General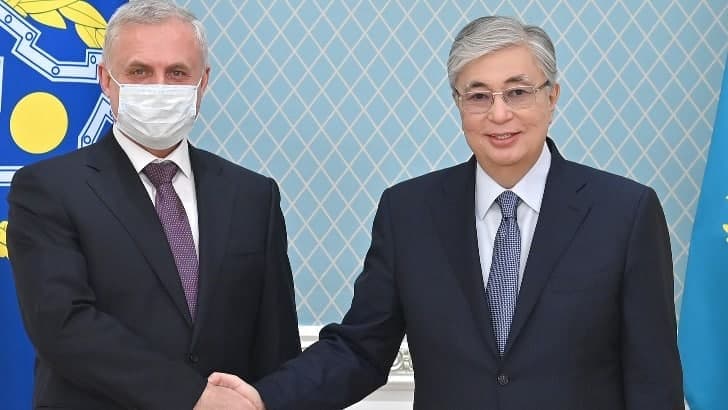 12.01.2022
On January 12, this year, the President of the Republic of Kazakhstan Kassym-Jomart Tokayev received the CSTO Secretary General Stanislav Zas in Nur-Sultan.
The Kazakhstan's head of State thanked the allies for conducting the peacekeeping operation and for their assistance in the face of a terrorist attack. The President of the Republic of Kazakhstan has announced the completion of the CSTO peacekeeping operation.
In turn, Stanislav Zas has informed Kassym-Jomart Tokayev about the progress of the CSTO peacekeeping mission in the Republic of Kazakhstan and the beginning of the withdrawal of the CSTO Collective Peacekeeping Forces from the territory of the Republic of Kazakhstan.
Withdrawal of troops will begin on January 13 and will be completed within 10 days.
_________________________________________________________
The CSTO Press Secretary Vladimir Zaynetdinov
+7-495-795-27-10
+7-495-621-33-23-tel/fax
e-mail: odkb-pressa@gov.ru
Go back