Representative of Armenia Viktor Biyagov elected Chairman of the CSTO Permanent Council
12.10.2021
October 12, 2021, in face-to-face format a meeting of the Permanent Council of the Collective Security Treaty Organization was held, in which the CSTO Secretary General Stanislav Zas took part.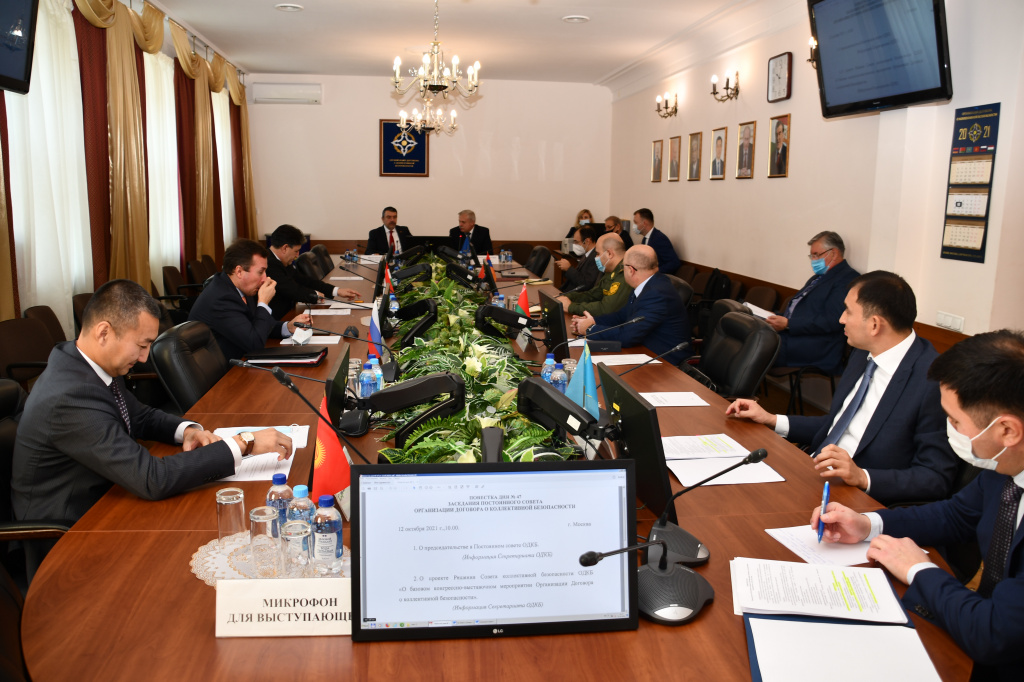 Due to the transfer of the chairmanship of the CSTO in 2021-2022 from the Republic of Tajikistan to the Republic of Armenia in rotation, the Permanent and Plenipotentiary Representative of Armenia to the CSTO Viktor Biyagov was elected Chairman of the Permanent Council. The plenipotentiary of Tajikistan, Hasan Sultonov, handed him the Chairman's wooden hammer, symbolizing the adoption of a decision by the CSTO Permanent Council. Khasan Sultonov was thanked for the fruitful and constructive work as Chairman of the Permanent Council of the Organization in 2020-2021.

During the meeting of the Permanent Council, issues on the agenda were discussed, which related to the congress and exhibition activities of the CSTO and the preparation of a draft statement by the ministers of foreign affairs of the Organization's member states.
________________________________________________________
The CSTO Press Secretary Vladimir Zaynetdinov
+7495-795-27-10,
+7495-621-33-23-tel/fax
Go back