The CSTO Secretary General Imangali Tasmagambetov hold video-conference with the UN Secretary General Antonio Guterres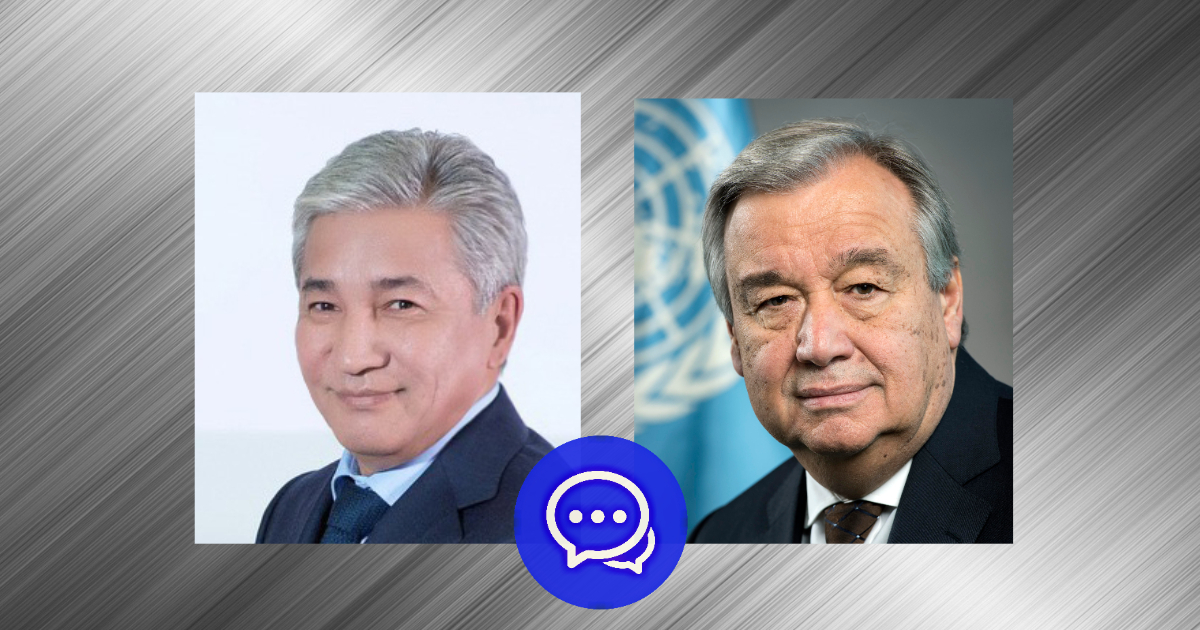 06.11.2023
On November 6, 2023 the Secretary General of the Collective Security Treaty Organization Imangali Tasmagambetov had a conversation (via videoconference) with the Secretary General of the United Nations António Guterres.
A wide range of issues of interaction between the CSTO Secretariat and the UN Secretariat was discussed. In particular, the importance of concerted international steps to reduce strategic security risks through preventive regional activities was emphasized.
Attention was paid to the further development of working contacts between the CSTO Secretariat and relevant UN bodies on the issues of countering terrorism, drug trafficking, cross-border crime, illegal migration, as well as cooperation in the field of peacekeeping. The importance of combating the spread of terrorist ideology and propaganda as well as combining efforts in the field of information security was stressed.
It was agreed to continue contacts.
Go back