Head of the CSTO Joint Staff and Head of the CIS Antiterrorist Center discussed cooperation in crisis situations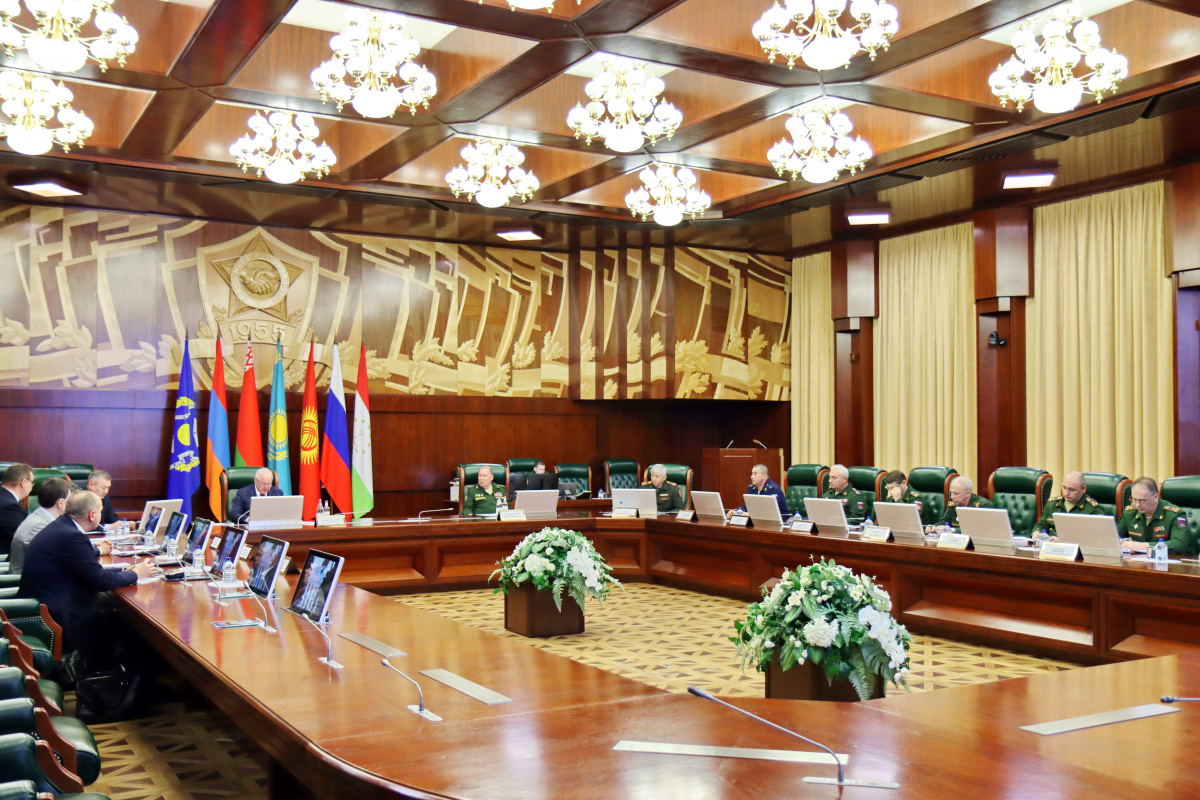 09.06.2022
On June 9 this year, representatives of the Joint Staff of the Collective Security Treaty Organization and the Counterterrorism Center of the member states of the Commonwealth of Independent States held a working meeting at the International Military Center in Moscow.

Colonel General Anatoly Sidorov, the head of the CSTO Joint Staff, and Colonel General Evgeny Sysoyev, the head of the CIS Antiterrorist Centre, discussed the improvement of information exchange between the CSTO Crisis Response Centre and the CIS Antiterrorist Centre. It was noted that the existing systems of monitoring of the military-political situation within the CSTO area of responsibility and information exchange between the Crisis Response Center of the Organization and the authorized national bodies allowed to define in time the crisis situation in Kazakhstan in the beginning of 2022, which to a great extent contributed to the successful implementation of the CSTO peacekeeping operation.
The delegation of the CIS Antiterrorist Center was familiarized with the technical capabilities and experience of interaction of the CSTO Crisis Response Center with the national bodies of the CSTO member states.
The working meeting aimed at the improvement of cooperation in crisis situations was held in the framework of the implementation of decisions of the September session of the CSTO Collective Security Council and the priorities announced by the Republic of Armenia, which will chair the CSTO in 2022.

Go back