The CSTO trainings in the Republic of Kazakhstan will practice the elimination of biological emergencies for the first time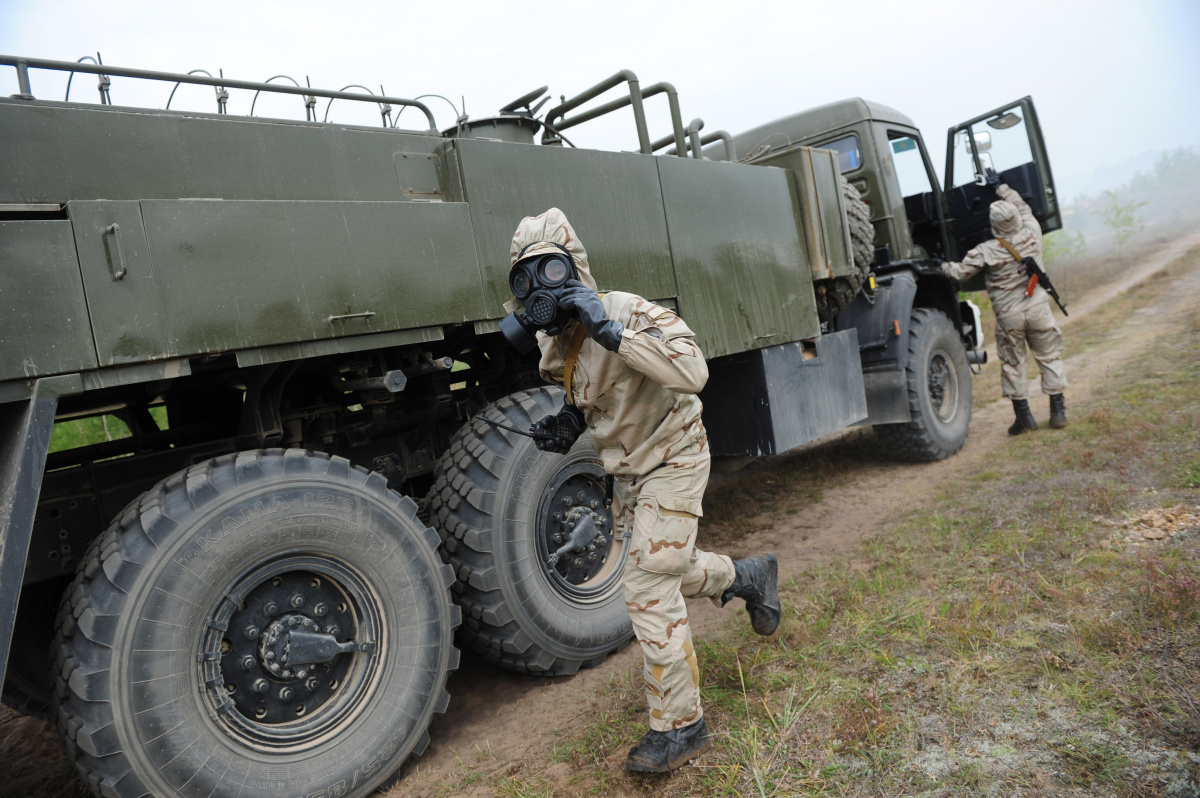 29.09.2022
The CSTO Collective Forces trainings in the Republic of Kazakhstan, which began on September 26, will practice tasks and activities to deal with the consequences of a biological emergency for the first time.
A new unit within the CSTO Collective Forces will be involved in practical actions to counter a notional particularly dangerous infection of unknown origin - a joint CSTO defense and medical support unit.
The core of this unit is made up of Russian specialists from research units of the Russian Ministry of Defense using new samples of equipment. All samples have been exhibited at international exhibitions and forums.
The active phase of the command-staff training of the CSTO Collective Rapid Reaction Forces "Interaction-2022", special trainings "Search-2022" with forces and means of intelligence and "Echelon-2022" - with Acquisition, Technology, and Logistics units will be held at the Kazakh training ground "Matybulak" from 3 to 7 October.
Military contingents of the CSTO member states will practice preparation and conduct of joint operation on localization of armed conflict in the Central Asian region of collective security.
Military contingents of the CSTO member states, task forces of the Joint Staff and the CSTO Secretariat, special forces from special units of internal affairs bodies (police), security agencies and special services, as well as authorized bodies in the field of prevention and liquidation of emergency situations will participate in the
It is planned that the total number of training participants in the Republic of Kazakhstan will be more than 6,500 people and more than 850 units of military and special equipment, including aircraft, helicopters and unmanned aerial vehicles will be involved.
_______________________________________
Joint press center of the CSTO trainings
Go back