The events of joint training of command and control bodies and formations of the assets of the CSTO collective security system in 2021 were discussed at the Joint Staff of the Organization via videoconferencing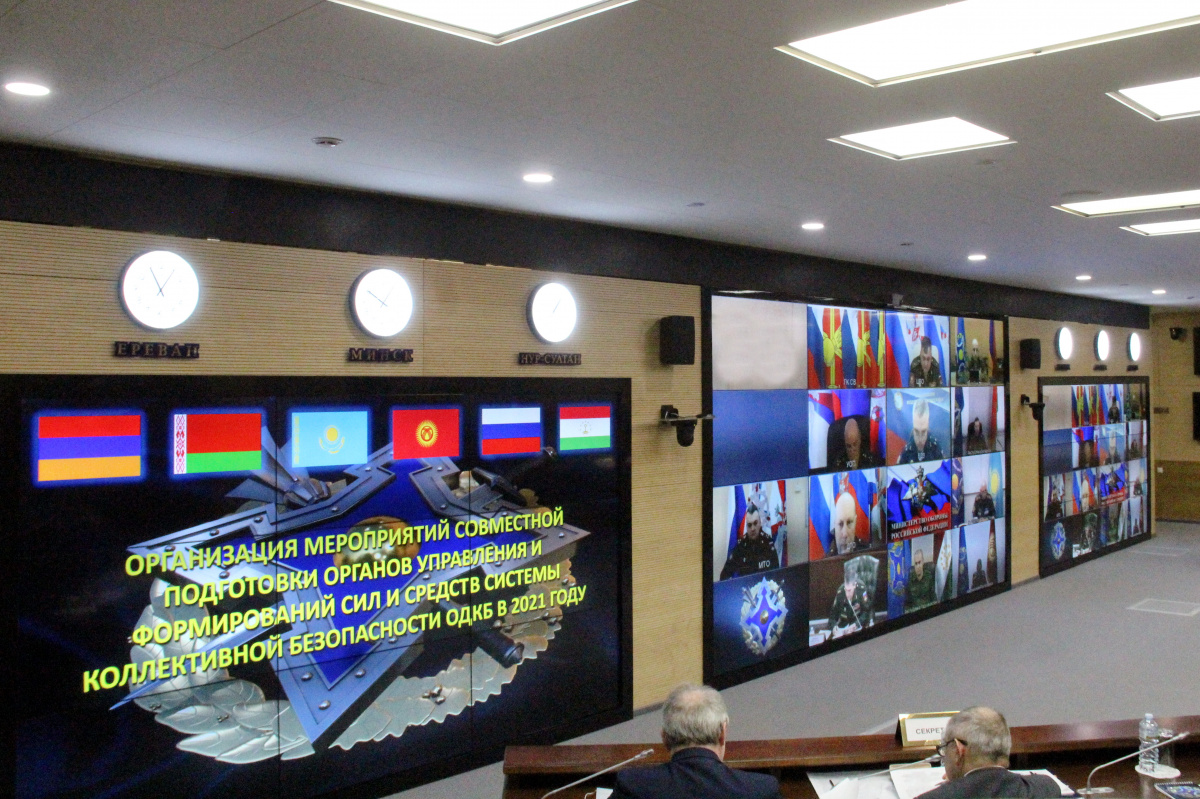 15.03.2021
On March 15, this year, at the Joint Staff of the Collective Security Treaty Organization, consultations on the organization of events for joint training of command and control bodies and formations of the assets of the CSTO collective security system in 2021 were held via videoconferencing.
The event was held under the general supervision of the Chief of the CSTO Joint Staff, Colonel-General Anatoly Sidorov. The representatives of the defense departments of the Republic of Armenia, the Republic of Belarus, the Republic of Kazakhstan, the Kyrgyz Republic, the Russian Federation, the Republic of Tajikistan, the CSTO Secretariat and the CSTO Joint Staff took part in the event.
Addressing the participants of the event, the Chief Anatoly Sidorov noted that in 2021, on the issues of joint operational and combat training, the Central Asian region was the focus of the main efforts.
In the course of the event, issues of organizing a joint business game of the Secretariat, the CSTO Joint Staff and operational groups of interested ministries and departments of the CSTO member states were considered.
The participants of the consultations have discussed the proposals of the General Staff of the Armed Forces of the Republic of Tajikistan on the organization of special trainings "Echelon-2021" and "Search-2021", the joint training "Interaction-2021", as well as information from the representative of the command of the Central Military District of the Armed Forces of the Russian Federation on the organization of a joint training "Indestructible Brotherhood-2021".
As a result of the consultations, the parties reached an agreement to be guided in the preparation of joint and special trainings by the Strategic Operational Task Plan developed by the CSTO Joint Staff for conducting the "Combat Brotherhood-2021" joint operational and strategic training.