The CSTO Secretary General met with the Secretary of the Security Council of the Republic of Armenia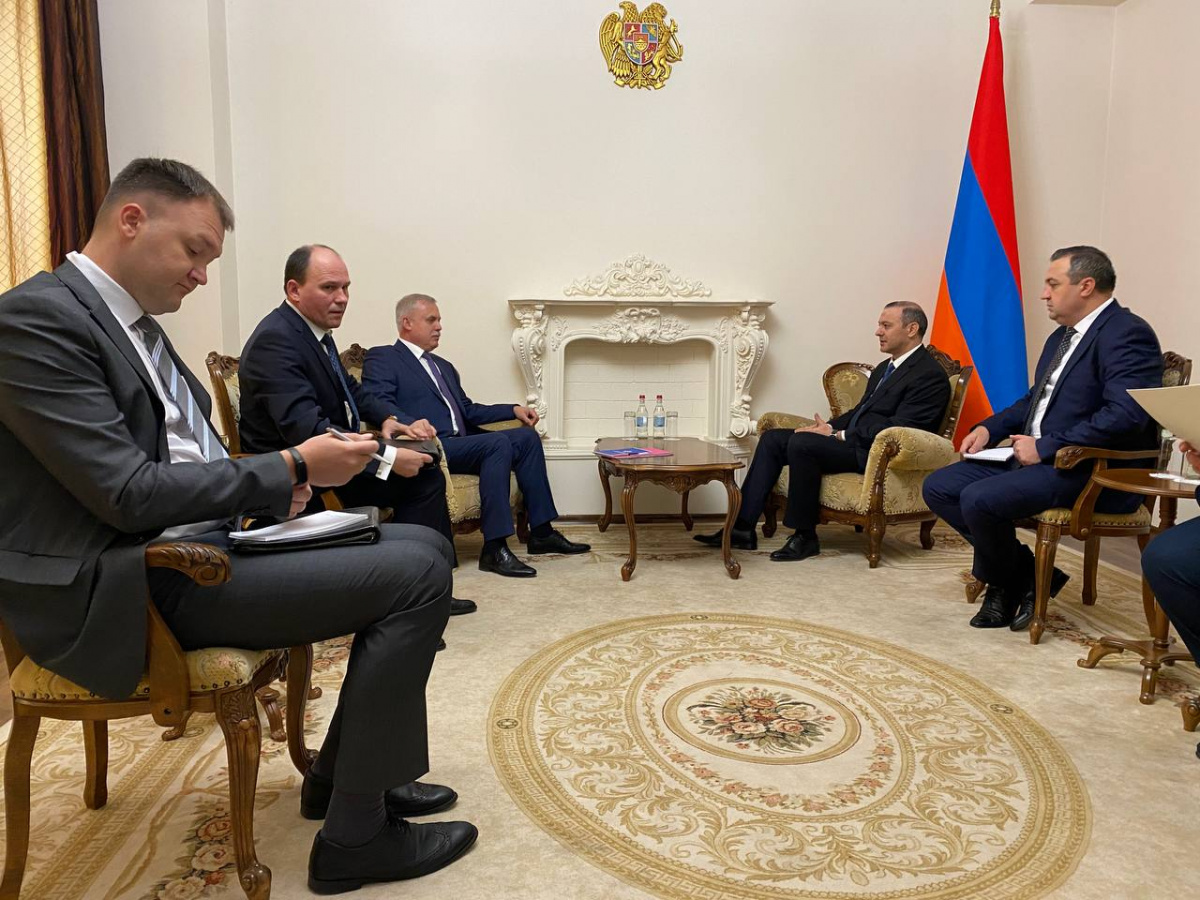 21.09.2022
On September 21, this year, the CSTO Head of Mission, Secretary General of the Collective Security Treaty Organization Stanislav Zas met with the Secretary of the Security Council of the Republic of Armenia Armen Grigoryan in Yerevan.
Discussions took place over the situation in the region and possible further measures of the CSTO in the current situation.
The CSTO mission arrived in the Republic of Armenia in accordance with the decision of the Extraordinary Session of the CSTO Collective Security Council on September 13. The Mission comprises representatives of the CSTO member states, who are members of the Organization's working bodies.
The Mission is tasked to assess the existing situation, prepare a detailed report to the heads of the CSTO member states on the situation in the region and develop proposals to de-escalate the tension in certain areas on the border between Armenia and Azerbaijan.
During the work of the Mission it is planned to study and monitor the current situation in the border areas, as well as to hold meetings with senior political and military leadership of the Republic of Armenia..
___________________________________________________
CSTO Press Secretary Vladimir Zaynetdinov
+7495-621-33-23
Go back