The CSTO Secretary General Stanislav Zas held a meeting with the Minister of Foreign Affairs of the Kyrgyz Republic Ruslan Kazakbayev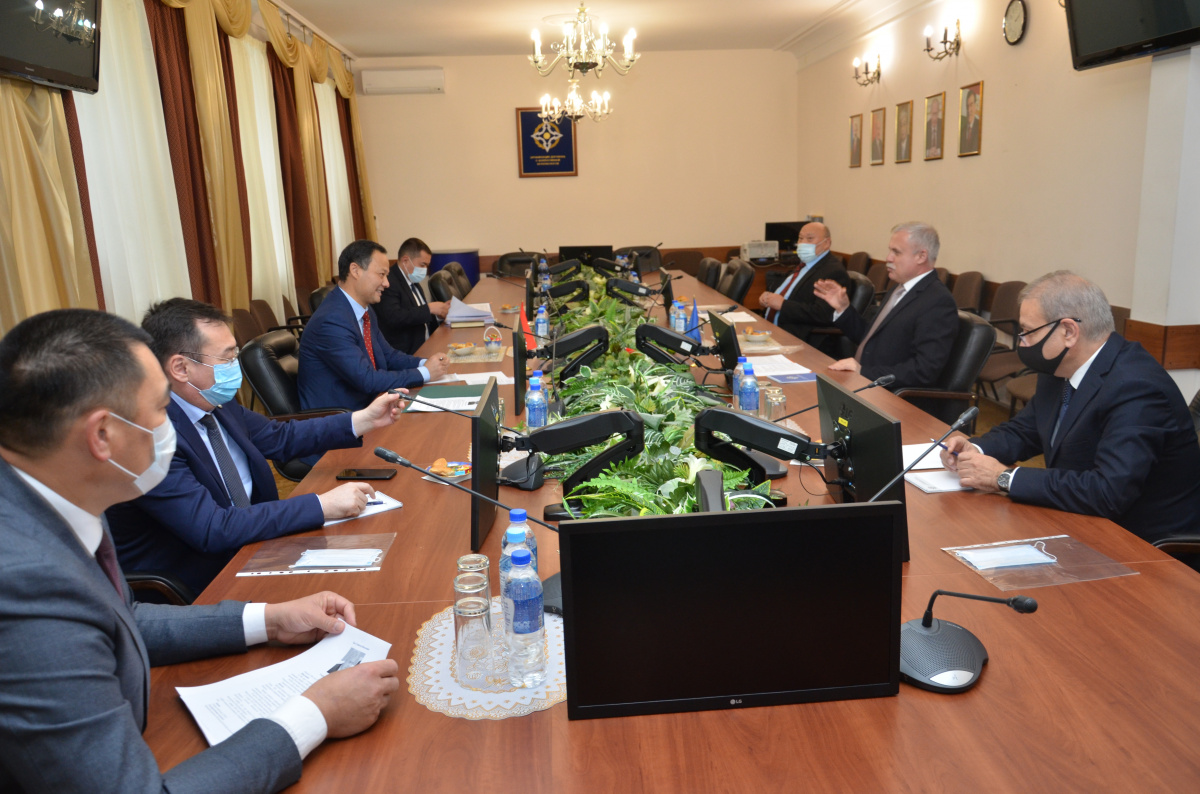 22.10.2020
The CSTO Secretary General Stanislav Zas held a meeting with the Minister of Foreign Affairs of the Kyrgyz Republic Ruslan Kazakbayev
On October 22, this year, at the CSTO Secretariat, the Secretary General of the Collective Security Treaty Organization Stanislav Zas held a meeting with the Minister of Foreign Affairs of the Kyrgyz Republic Ruslan Kazakbayev, who is in Moscow on a working visit.
In a friendly and trusting atmosphere, a thorough exchange of views took place on the goals and objectives of the CSTO in the current difficult international situation, the plans of the Organization's activities.
The Minister of Foreign Affairs of the Kyrgyz Republic affirmed the adherence of the Kyrgyz side to all obligations previously made in the CSTO format. He also noted with satisfaction the readiness of the Kyrgyz Republic to assist in increasing the efficiency of the multifaceted activities of the CSTO, its organizational support and staffing.
The CSTO Secretary General informed about the work carried out in the Organization in preparation for the upcoming meetings of its statutory bodies.
The parties agreed on close interaction in ensuring reliable security of the CSTO member states and stabilizing the international situation.
__________________________________________________________
The CSTO Press Secretary Vladimir Zaynetdinov
+7495-795-27-10,
+7495-621-33-23-tel/fax