The CSTO Secretary General held a meeting on strategic forecasting of challenges and threats to collective security and analytical support of the Organization's activities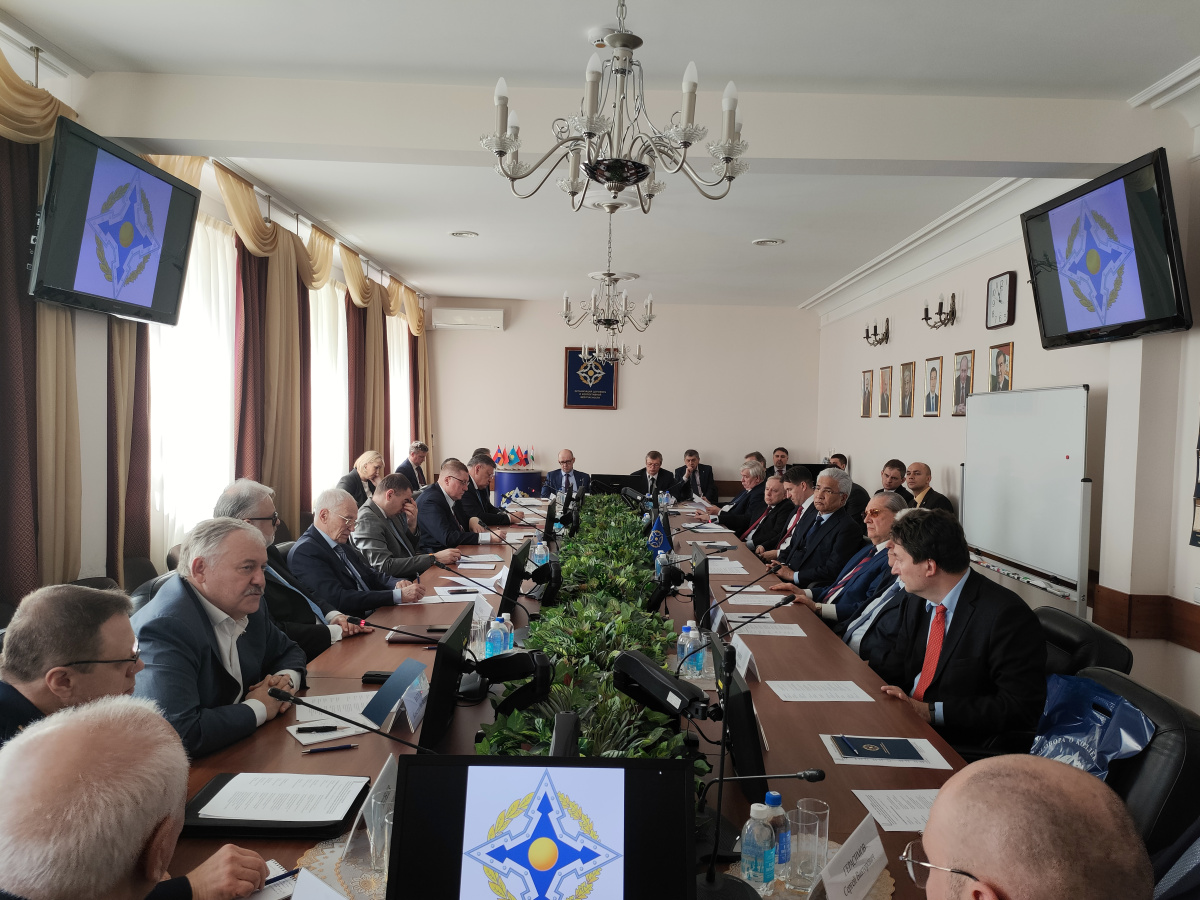 19.04.2023
On April 19, 2023, the CSTO Secretary General Imangali Tasmagambetov held a meeting on strategic forecasting of challenges and threats to collective security and analytical support of the Organization, which was attended by representatives of state authorities and leading Russian research and expert centers.
The CSTO Secretary General stressed that building the Organization's institutional capacity in the information-analytical sphere was enshrined as one of the priorities of the CSTO by the Republic of Belarus as this year's Chairmanship State.
During the event there was a detailed and engaged discussion of issues of interaction between the CSTO Secretariat and analytical structures of the member states that study the problems of international relations. In this regard, the CSTO Secretary General noted that there was an increasing need for the Organization to forecast trends in the development of the situation, both in its area of responsibility and in the world as a whole. There is a need more objectively, with the involvement of independent experts, to assess events, to identify trends, calculate their consequences and - to be proactive.
The meeting resulted in the signing of memorandums of cooperation between the CSTO Secretariat and the CIS Research Institute of Security Problems and the Institute of China and Modern Asia of the Russian Academy of Sciences.
The CSTO Press Secretary Vladimir Zaynetdinov
Go back