The CSTO Secretary General Imangali Tasmagambetov held a meeting with Permanent Representatives of the CSTO member states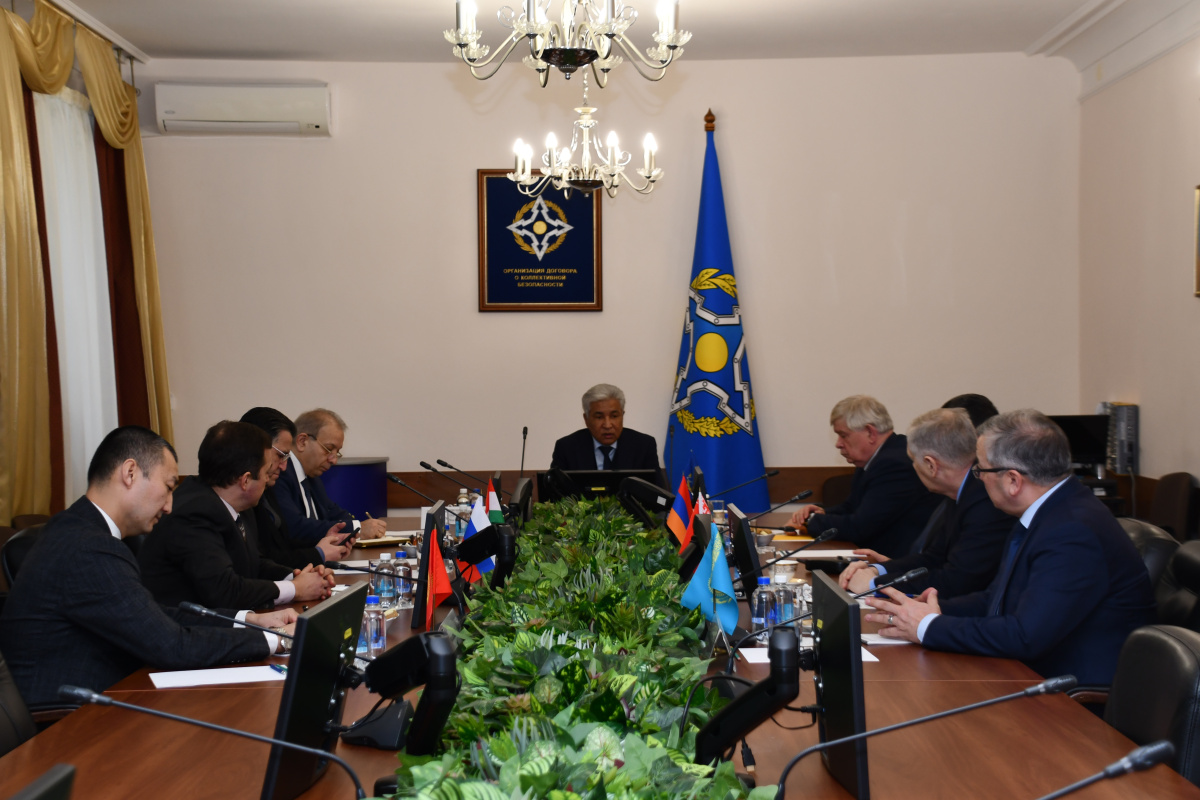 25.01.2023
On January 25 this year, at the CSTO Secretariat, the CSTO Secretary General Imangali Tasmagambetov met with the Permanent and Plenipotentiary Representatives of the CSTO member states to the Collective Security Treaty Organization.
I. Tasmagambetov emphasized the importance of implementing the decisions taken at the November (2022) session of the Collective Security Council and the priorities of the Belarusian presidency in 2023. In this context, the Secretary General noted that the relevant draft Plan was being negotiated and was to be submitted for approval by the Chairman of the CSTO Collective Security Council, President of the Republic of Belarus Alexander Lukashenko.
They also touched upon the day-to-day activities of the Organization and the interaction between its working bodies and the CSTO Permanent Council.
___________________________________________________
The CSTO Press Secretary Vladimir Zaynetdinov
+7495-621-27-10
+7495-621-33-23 - tel/fax

Go back