The CSTO Secretary General had a meeting with the SCO Secretary General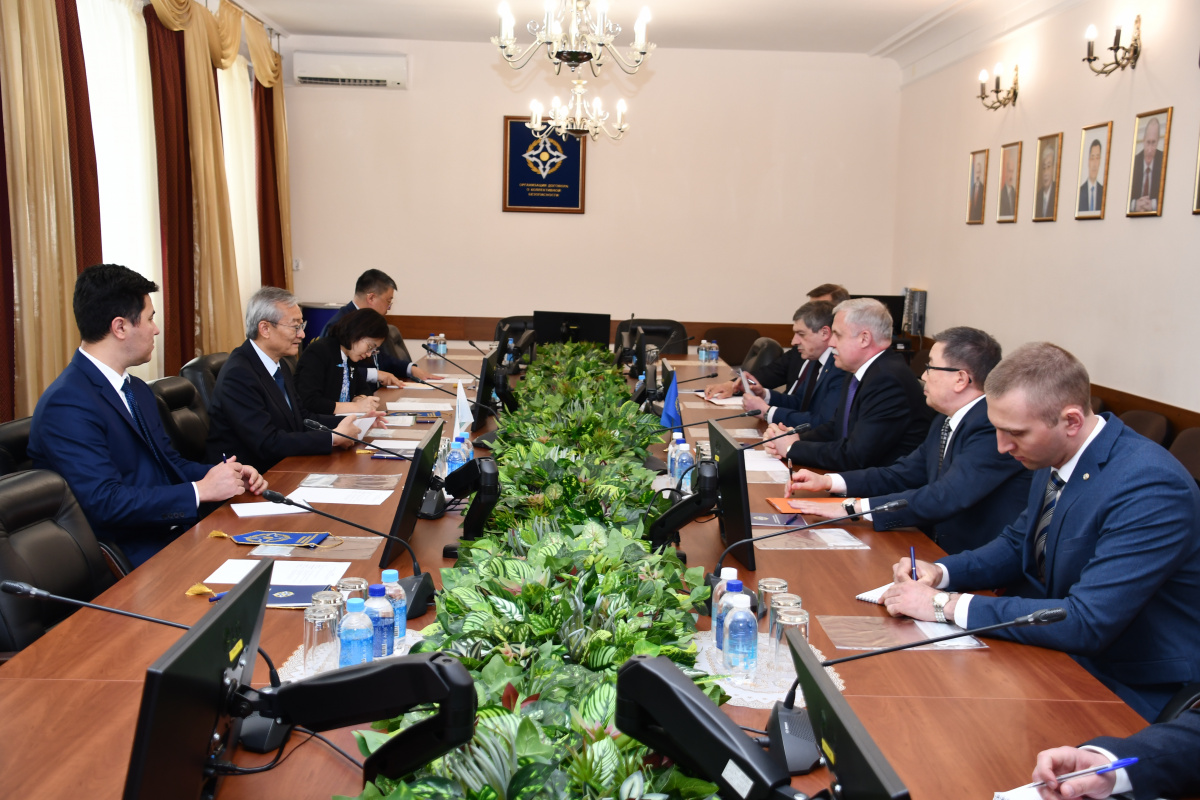 18.05.2022
On May 18, 2022, the CSTO Secretary General Stanislav Zas had a meeting with the Shanghai Cooperation Organization Secretary General Zhang Ming at the Secretariat of the Collective Security Treaty Organization.
In the course of the conversation, there was a productive exchange of views on current global and regional security issues of interest to both organizations.
The CSTO Secretary General has informed the SCO Secretary General on the main results of the meeting of the leaders of the CSTO member States on May 16, 2022, dedicated to the 30th anniversary of the signing of the Collective Security Treaty and the 20th anniversary of the CSTO.
There was a lively discussion of the prospects for further enhancing bilateral cooperation between the CSTO and the SCO. It was noted that there was a solid legal basis and various forms of interaction necessary for this, including the practice of meetings of the highest administrative officials of the organizations and mutual participation in the CSTO and the SCO events.
_____________________________________
The CSTO Press Secretary Vladimir Zaynetdinov
+7495-795-27-10,
+7495-621-33-23-tel/fax
Go back