The CSTO Deputy Secretary General Valery Semerikov took part in the 2020 OSCE-wide Counter-Terrorism Video Conference (Vienna, Austria)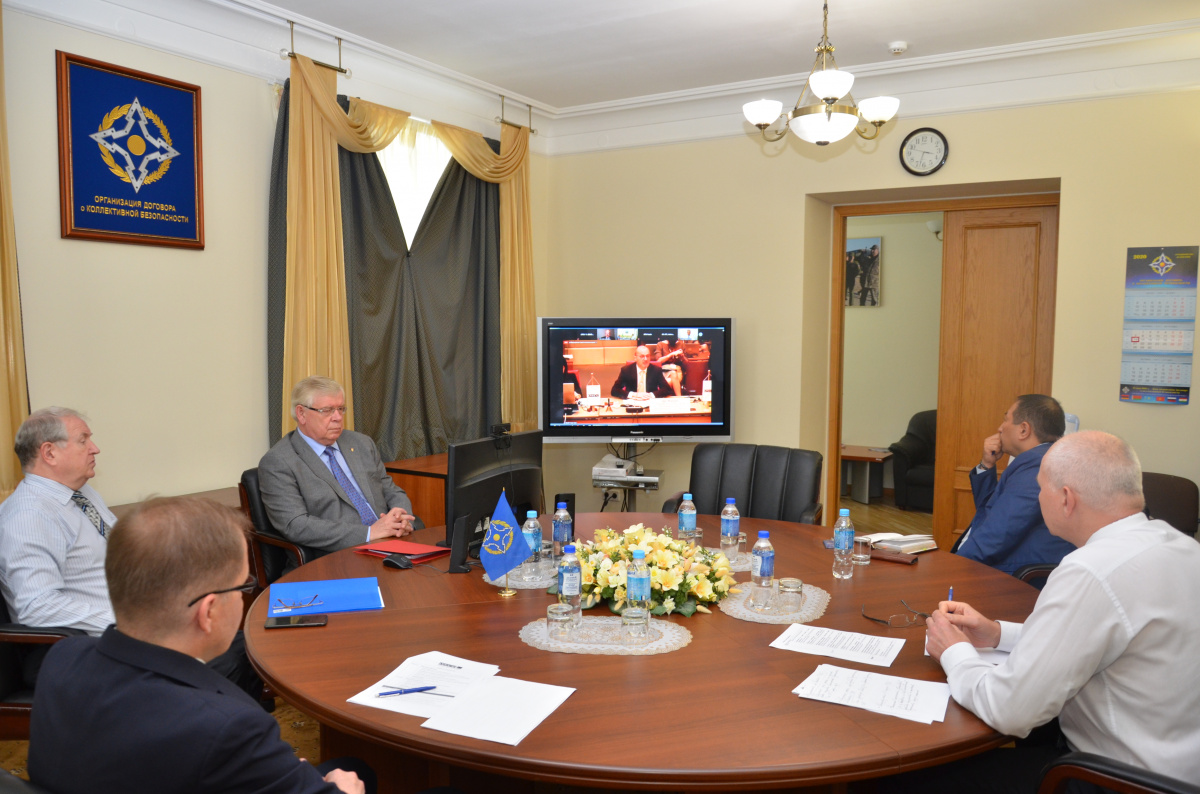 14.09.2020
On September 14, 2020, in Vienna, the capital of the Republic of Austria, under the chairmanship of Albania, the OSCE-wide Counter-Terrorism Video Conference started and will last two days.
The theme of the conference under the Albanian chairmanship is "Effective Partnership Against Terrorism and Violent Extremism and Radicalization Leading to Terrorism".
The event is attended by delegations from the UN, the OSCE member states, headed mainly by the deputy heads of foreign affairs agencies, and a number of leading international and regional organizations.
During the first day of the conference, the parties discussed and assessed the state of affairs in the field of international cooperation and coordination of actions in the context of preventing terrorism and violent extremism and radicalization leading to terrorism and combating them in the OSCE region, taking into account the impact of the COVID-19 pandemic. Valery Semerikov, the Deputy Secretary General of the Organization, presented his projection on this CSTO issue via videoconferencing
He informed the participants about the consolidated efforts undertaken by the CSTO member states in the format of the Organization in the fight against international terrorism and related extremism, based on the implementation of the UN Global Anti-Terrorism Strategy and relevant UN Security Council resolutions (2178, 2396).
In the interests of enhancing international cooperation in dissemination in the fight against the spread of terrorist ideology and propaganda, Valery Semerikov called on the Conference participants to unite collective efforts in the field of information security based on the rules, norms and principles of responsible behavior in the information space.
The full text of the speech of the CSTO Deputy Secretary General V.A. Semerikov:
https://en.odkb-csto.org/news/speech/vystuplenie-zamestitelya-generalnogo-sekretarya-odkb-semerikova...

Go back