In Tajikistan, the first stage of the joint training of the CSTO countries "Indestructible Brotherhood - 2019" is completed
24.10.2019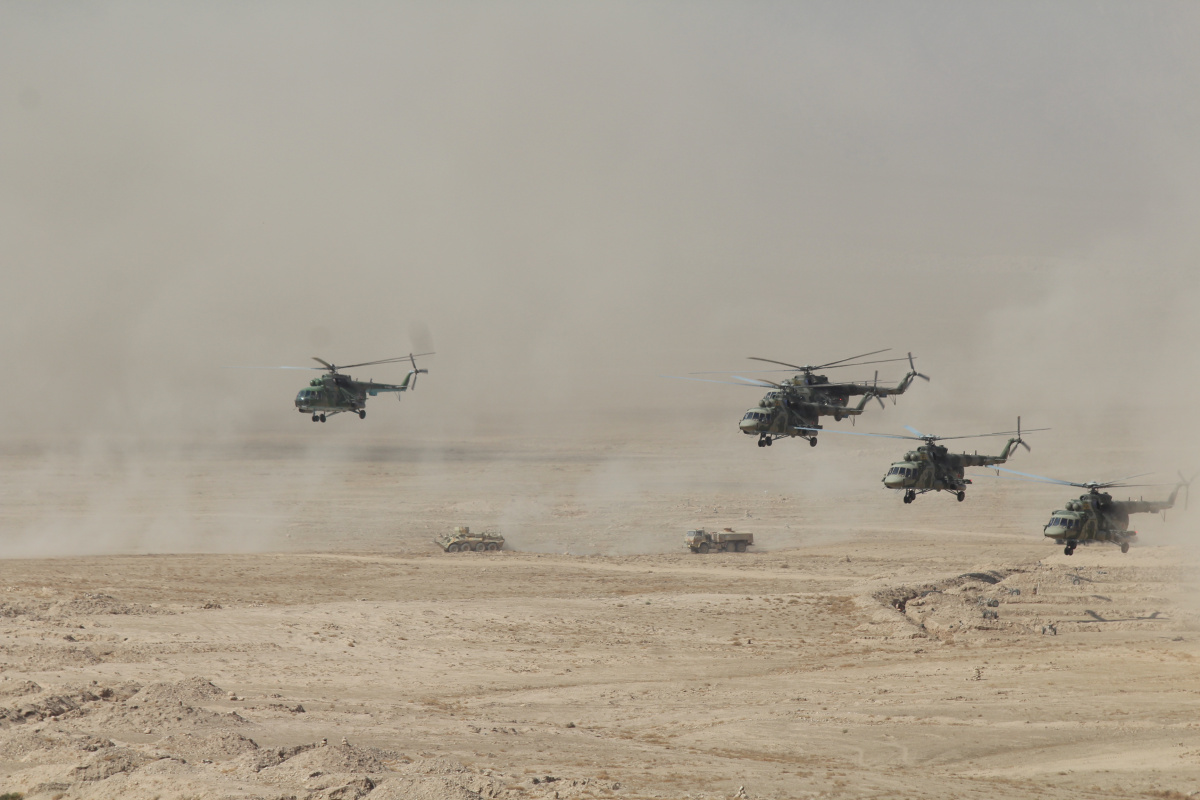 In Tajikistan, the first stage of the joint exercise "Indestructible Brotherhood - 2019" was completed. The counter-terrorist operation of the Collective Rapid Deployment Forces of the Central Asian region at the Harb-Maidon training ground was attended by military contingents from four countries belonging to the Collective Security Treaty Organization: Kazakhstan, Kyrgyzstan, Russia and Tajikistan.

According to legend, the organized "bandit groups" broke through the border of the Republic of Tajikistan from Afghanistan and began the battle with the Tajik detachments of the border troops. The operatively arrived servicemen of the 201st military base and airborne assault company of the Republic of Tajikistan, the first to engage in combat, delayed the militants' advance.

The bandit squads continued to harass the departing units of the 201st Military Base and the company of the Republic of Tajikistan. Subdivisions of the Collective Rapid Deployment Forces sequentially retreated to established lines, pulling enemy units into the fire bag, defeating the enemy and forcing reserves into battle.

The defending forces were supported by artillery units of the 201st Military Base, armed with Grad multiple launch rocket systems, Gvozdika and Acacia self-propelled howitzers. With concentrated fire, the calculations worked out the destruction of enemy firepower and manpower. Air cover was provided by the crews of Kazakhstani Su-30SM fighters, Russian attack and transport-combat helicopters Mi-24 and Mi-8, delivering missile and bomb attacks on the positions of militants.

Having exhausted the "enemy", the coalition group's units, on a signal, went on the attack, taking to flight the units of illegal armed groups. The rocket and barrel artillery units performed both concentrated fire and for individual targets, together ensuring the actions of the advancing troops. Mi-24 helicopters worked out the "Helicopter Fire Carousel" and escorting the advancing troops in depth, setting motionless barrage fire and delivering concentrated attacks on the enemy. Two Mi-24 pairs of the Russian Federation provided air support to the advancing troops, inflicting constant fire damage to the enemy using S-8 KOM unguided missiles.

Throughout the course of practical actions, the integrated use of electronic warfare was carried out, which did not allow the enemy to coordinate their actions to control the battle.

The basis for the implementation of combat training tasks is the experience of combat operations of modern armed conflicts and the forms of application and methods of formations, military units and units tested during combat training events.
___________________________________________________________________________________
Joint Press Center of the CSTO Exercise of the Indestructible Brotherhood - 2019
Go back