At the Edelweiss training ground in Kyrgyzstan, a command-staff training session was held with the command of the CSTO CRRF.
09.10.2018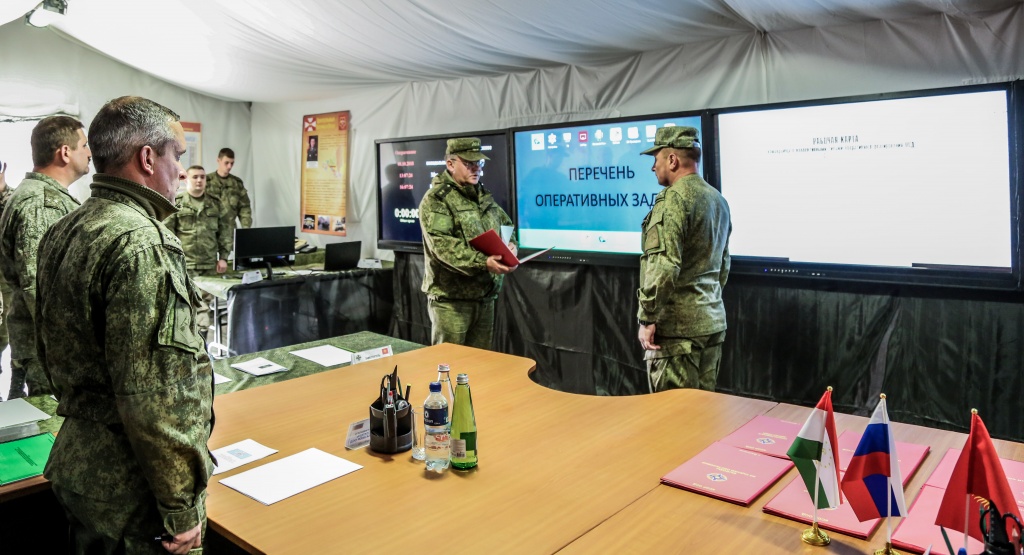 From October 8 to 9, in the Kyrgyz Republic, on the eve of the joint command and staff exercise with military contingents of the Collective Rapid Reaction Force of the Collective Security Treaty Organization (CSTO), a team-training session was held with the command of the CSTO CRRF. (Photo gallery)
During the training, the organization of the work of the CSTO CRRF command team was worked out in the context of aggravating conditions in the Central Asian region, the coordination of the joint operation is being carried out and being developed.
For the first time this year, officers of the CSTO Joint Headquarters have joined the CRRF CSTO Command.
In the same period, the military contingents of the CSTO CRRF carried out exits to specified areas and conducted training sessions of the practical actions of the upcoming combat firing exercise.1-7.jpg
Maneuvers at the Edelweiss training ground are carried out within the framework of a single plan of the operational and strategic exercises of the CSTO "Combat Brotherhood-2018" at the stage of resolving an armed conflict.
____________________________________________________________
Joint Press Center of the CSTO Interaction-2018 Exercise
+ 996-312-88-31-48
+74957952710
odkb-pressa@gov.ru
Go back