The joint tactical exercise "Frontier-2016" with contingents of the Collective Rapid Deployment Forces of the Central Asian region has completed
07.10.2016
On October 7, 2016, the joint tactical exercise Frontier-2016 with contingents of the Collective Rapid Reaction Forces
in central Asian region- CAR of the Central Asian region completed the final stage in the Edelweiss training center of the Armed Forces of the Kyrgyz Republic (Balykchi). practical training of management bodies and forces and means of the CSTO collective security system
in the current year.
During the exercise, joint actions of the units of the armed forces of the CSTO member states that are part of the Collective Rapid Reaction Forces CAR, as well as special forces units of the ministries of internal affairs, emergency situations and the National Guard of Kyrgyzstan to protect the sovereignty and territorial integrity of the conditional CSTO member state, were tested. At the stage of practical actions were carried out: special measures to neutralize illegal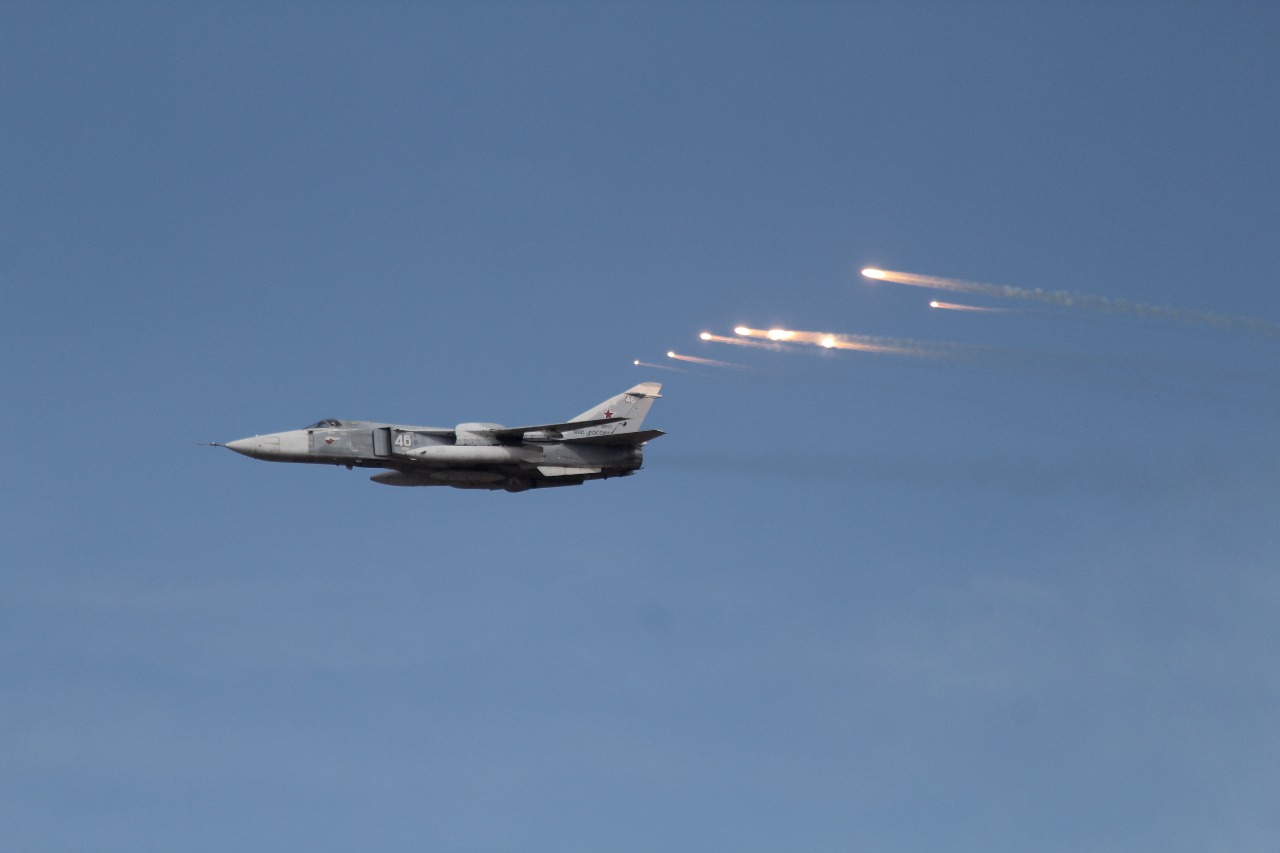 armed groups, including at a secure facility; evacuation of the population from settlements under the threat of their being taken over by extremists; eliminating the consequences of a terrorist act at a chemically dangerous facility; organization of work of the filtration point and the point of reception of refugees, as well as the conduct of hostilities to detect and destroy illegal armed groups.
The joint tactical doctrine was widely used: reconnaissance-fire circuit, which includes the complex of reconnaissance, control and communications "Strelets", unmanned aerial vehicles; rocket troops and artillery units; airplanes of strategic, operational-tactical and reconnaissance aircraft Tu-95ms, Tu-22m3, Su-24mr, Su-24m, Su-25; Mi-24 helicopters. The use of reconnaissance-fire contour allowed real-time transfer of intelligence information to the command post and directly to fire destruction weapons, which contributed to an increase in the effectiveness of the destruction of targets.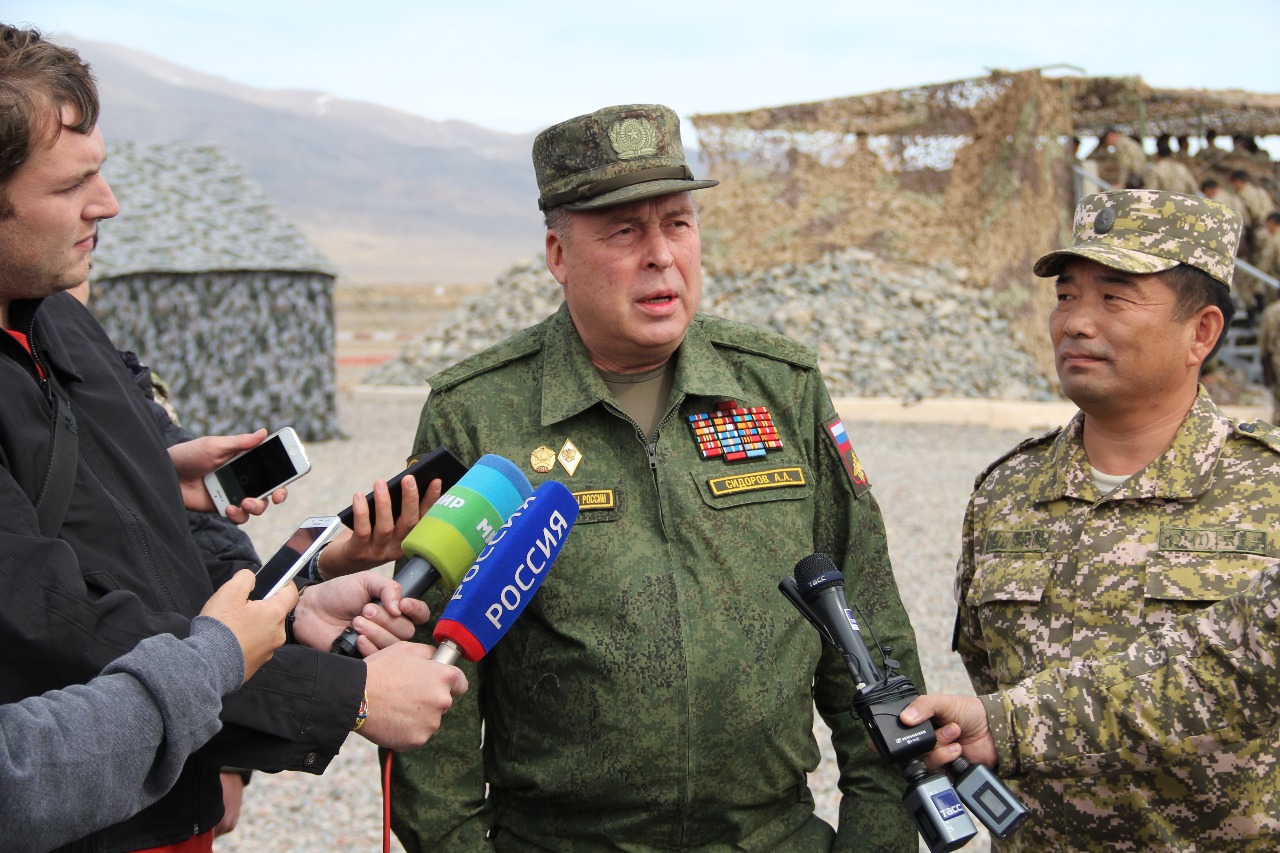 Major-General Duishenbiev, Chief of the General Staff of the Armed Forces of the Kyrgyz Republic, attended the active phase of the exercise . Raymberdi Seydakmatovich , chairmen of defense and security committees (commissions) of the parliaments of the CSTO member states, military attaches of foreign states accredited in the Kyrgyz Republic.
At the end of the exercise, samples of weapons and military equipment were shown.
In the course of the exercise, the command and headquarters and military formations of the Central Asian Collective Security Forces of Central Asia received the practice of preparing and conducting combat operations in a joint counter-terrorist operation in the mountains.
In his speech to the media, the Chief of the Joint Staff of the CSTO, Colonel-General Anatoly Alekseevich Sidorov stressed that the exercises were organized and conducted at a high professional level, the controls worked smoothly, the troops showed good training.Objectives achieved.
Go back