"MIR-24" TV channel: Detect and destroy: the CSTO trainings are held in the south of the Republic of Tajikistan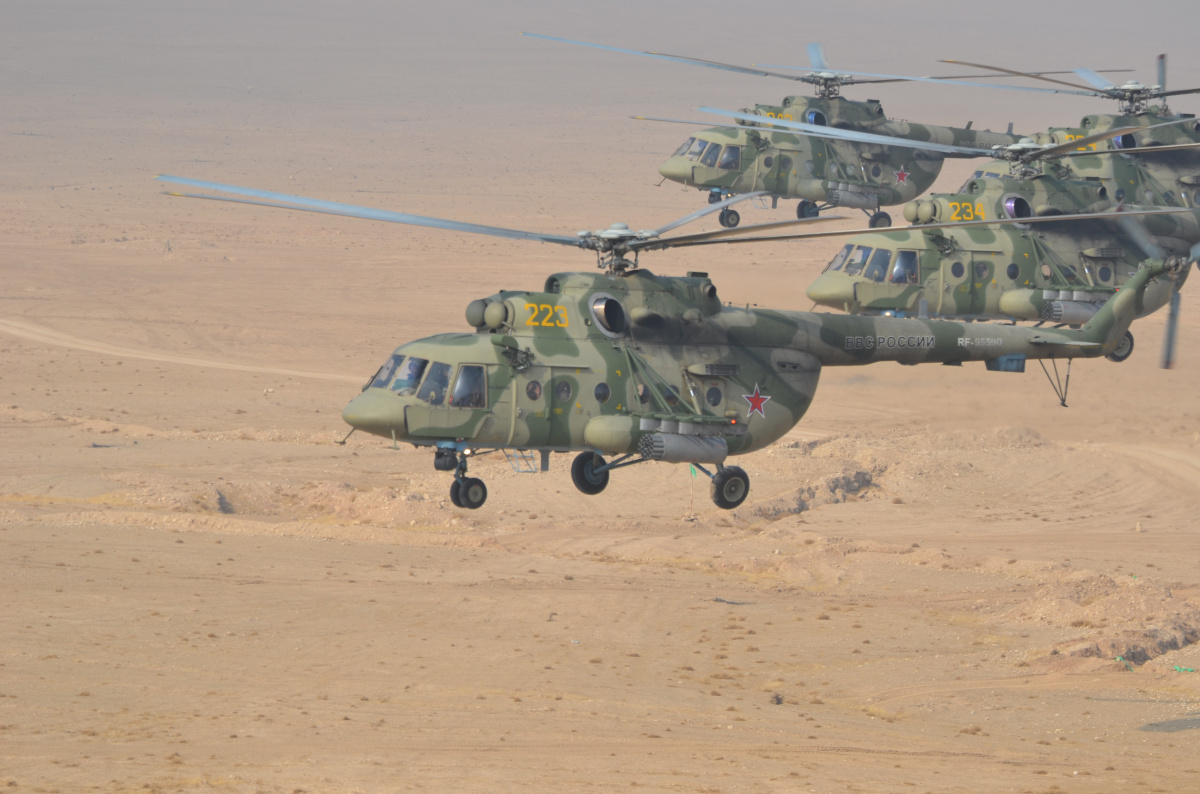 20.10.2021
15:00 19/10/2021

Eliminating international terrorists is the strategic task of the CSTO trainings. They are currently taking place in the south of the Republic of Tajikistan. According to Igor Naimushin, correspondent of "MIR-24" TV channel, about 4,000 military personnel are taking part in them.
Paratroopers in a Mi-8 helicopter must land and begin an operation to eliminate simulate terrorists. In such conditions it is difficult to conduct an airborne operation. The helicopter's propellers literally raise a storm in the desert. There is zero visibility for pilots and no easy task for the assault landing party. But the task was set, and it must be accomplished. Trainings are assigned to the fighters can easy find their way and act well even in such an environment. Moreover, the Collective Rapid Reaction Forces must be ready for any situation. After all, the CSTO Special Forces can be deployed at any moment to any place with different climate and terrain conditions.
"We are ready in any region of responsibility of the CSTO to fulfill the tasks assigned to us. But in order to perform them successfully, we need to be prepared," the First Deputy Chief of the General Staff of the Armed Forces of the Republic of Belarus Igor Korol said.
Today the paratroopers of the Ivanovo Airborne Division were also training on the "Arbalests". This is a modern parachute system of the "wing" type. The paratroopers were airdropped from the IL-6 aircraft in the most difficult conditions. They were barely visible in the sky due to the dense cloud of dust. On the ground, motorized infantry divisions on heavy armor, including tanks, took part in the operation to block the band of simulated terrorists. Artillery systems, including multiple rocket launchers, were also in action.
"The situation in the world is unstable, and I think this kind of trainings is a necessity. It's a great practice for us, a great experience," Abylay Shildebayev, the Deputy Commander of the airborne assault brigade of Armed Forces of the Republic of Kazakhstan, said.
These days the Harbmaydon training ground is a great cloud of dust. It is difficult to train in the mountainous desolate terrain both for armored vehicle drivers, who can hardly see anything in front of them, and for pilots of army aviation. Now soldiers from the six CSTO countries are learning how to interact and will show their skills in the active phase, scheduled for the end of the week.
"MIR-24" TV channel: Detect and destroy: the CSTO trainings are held in the south of the Republic of Tajikistan (mir24.tv)

Go back