CSTO will collectively respond to any challenges and crisis situations - Zas
23.06.2022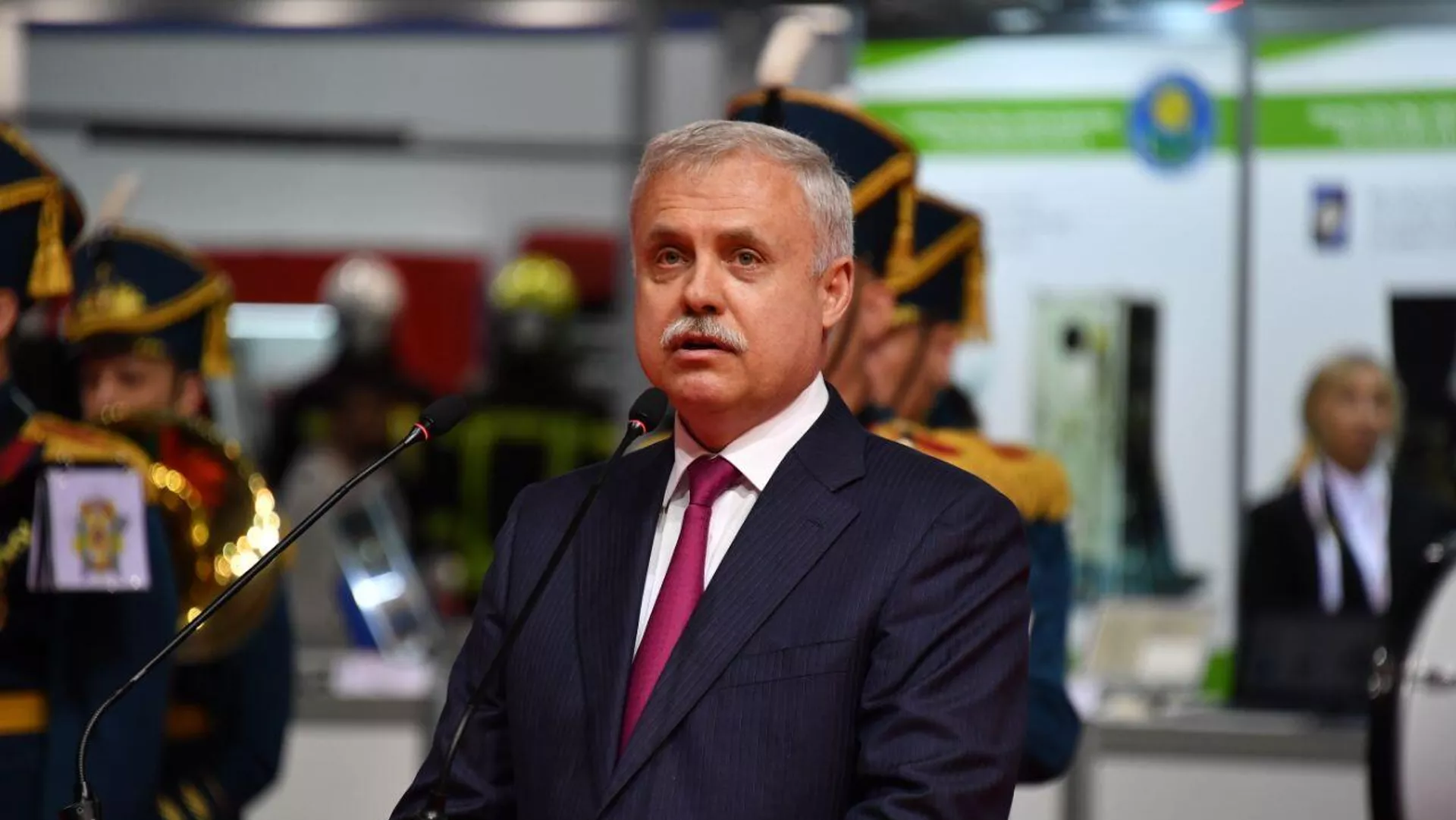 © Sputnik / Viktor Tolochko
CSTO Secretary General noted that security issues are urgent for the member states, especially under pressure of the West.
MINSK, June 22 - Sputnik. Secretary General of the Collective Security Treaty Organization (CSTO) at the international exhibition "National Security. Belarus-2022" in Minsk said that the Organization will jointly respond to any challenges, reports Sputnik.
He noted that the thematic focus of the exhibition is timely, "especially given the ongoing growth of challenges and threats to the security of individuals, society and the state."
"Scientific and technological achievements and sustainable development of defense industries of CSTO member states are now becoming one of the key elements in ensuring the security of the state and its citizens and occupy a worthy place in the development of national and collective security system," Zas said.
He emphasized that the CSTO will continue to stand on the principles of cooperation, including military-technical, between brotherly nations in the interests of stability and collective response to any challenges and crisis situations.
He also expressed confidence that this exhibition will give an additional impetus to the development of the military-industrial complexes of the participating countries.
Joint opposition
Earlier, Zass called upon the CSTO member countries to enhance cooperation between special services and law enforcement agencies amidst challenges and threats.
According to him, regional threats and challenges have not only become less acute but also aggravated because of the global uncertainty. Zasyan also stressed that the CSTO is taking all measures to strengthen peace and stability in its member states and is ready to protect their interests.
According to the Secretary General, the increase of threats to the security of the member countries of the organization takes place simultaneously in several directions. In his opinion, the CSTO needs to organize closer cooperation between special services and law enforcement agencies in order to counter the threats.
https://sputnik.by/20220622/odkb-kollektivno-otvetit-na-lyubye-vyzovy-i-krizisnye-situatsii--zas-106...
Go back