The Foreign Ministry of the Republic of Belarus: the CSTO has transformed from a defensive union to a modern multifunctional organization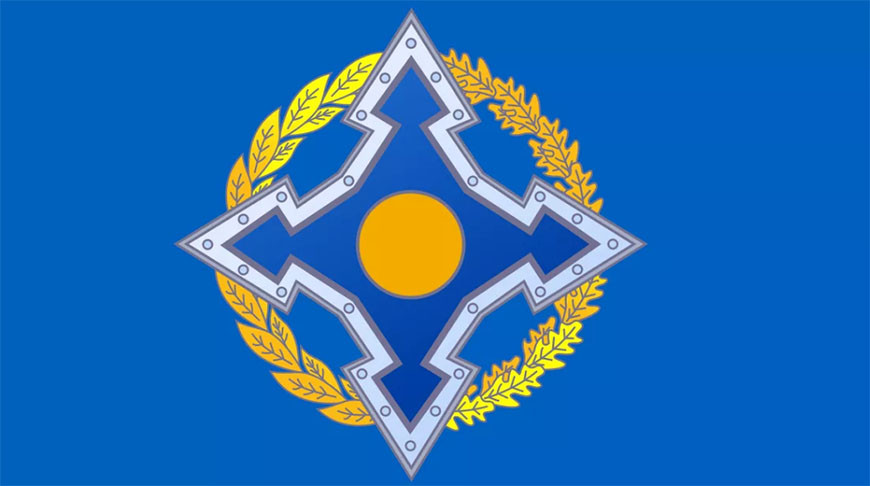 10.02.2022
February 9 /BELTA/. The CSTO has transformed from a defensive union to a modern multifunctional organization over the last 20 years, the Deputy Minister of Foreign Affairs of the Republic of Belarus Sergei Aleinik said in his speech at the conference "Collective Security in a New Era: the CSTO Experience and Prospects," which is taking place in Moscow today in the "Valdai" International Discussion Club with the support of the Russian Foreign Ministry.
The Deputy Foreign Minister's address was read by the Belarus permanent and plenipotentiary representative to the CSTO Vyacheslav Remenchik. "For the last 20 years since the CSTO foundation we have come through a considerable and very difficult way of transformation, from an essentially defensive union to the modern multifunctional security organization, which has real tools and collective mechanisms for the fight against a wide range of modern challenges and threats and powerful collective potential for progressive development and improvement in all directions," the Deputy Foreign Minister of the Republic of Belarus stated.
He is convinced that global turbulence and instability, conflicts and crisis phenomena both in the CSTO area of responsibility and on the perimeter of the borders of its member States dictate the need to strengthen the organization and improve the mechanisms capable of responding adequately and effectively to the dynamics of contemporary challenges and threats.
"In the political sphere it is a consistent strengthening of the international authority of the CSTO; development of interaction with international organizations – the UN, the OSCE, the CIS, the SCO - in areas of mutual interest," Sergei Aleinik noted. - "Particular attention should be paid to the development of the Observers under the CSTO and the CSTO Partners to improve the system of external relations of the organization and enhance its ability to strengthen international and regional security. At the same time, as a priority, it is necessary to form mechanisms of CSTO public diplomacy and permanently develop public institutions under the organization.
"Of course, along with the development of the political direction of the organization, the main task remains the improvement of the system of response to crisis situations in the regions of collective security of the CSTO, emerging both through external and internal sources of threats," the Deputy Minister pointed out.
According to him, further improvement of the readiness of CSTO Troops (Collective Forces) and expansion of their range of operational, combat and technical capabilities, including for counterterrorist and peacekeeping operations, remains an unchanged priority. "Along with the improvement of counter-terrorism, the mechanisms of collective counteraction to the illegal transit of drugs, illegal migration and transnational crime and threats in cyberspace, the organization has to quickly turn into practice a new statutory area of activity related to the protection of citizens and the territory of the CSTO member States against biological threats," the Deputy Foreign Minister of the Republic of Belarus said.
https://www.belta.by/politics/view/mid-odkb-proshla-put-transformatsii-ot-oboronitelnogo-sojuza-do-sovremennoj-mnogofunktsionalnoj-483757-2022/
Go back