The CSTO Deputy Secretary General Valery Semerikov spoke at the "INFOFORUM-2022" Forum on Information Security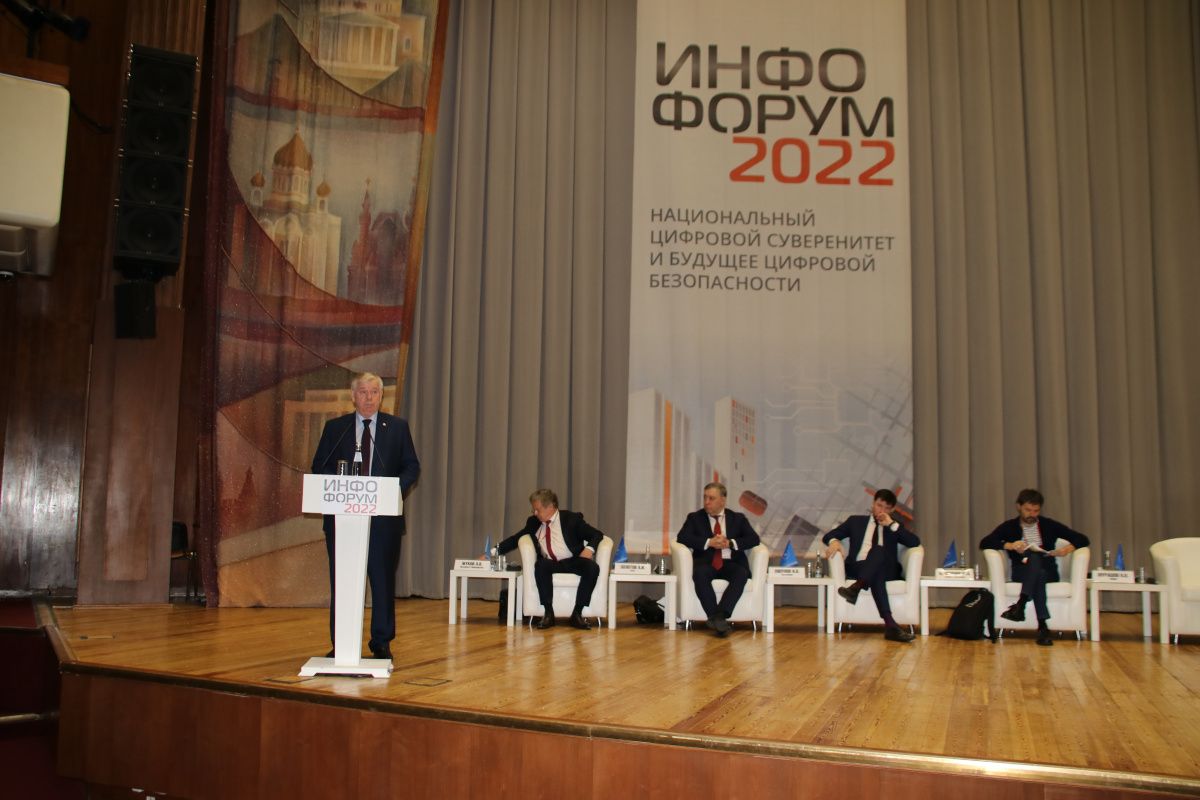 03.02.2022
On February 3, this year, the CSTO Deputy Secretary General Valery Semerikov addressed the Grand National Forum of Information Security
"INFOFORUM-2022", which opened in Moscow at the Moscow Government Building on Novy Arbat.


According to Valery Semerikov, mutual intertwining of threats to security is growing, the struggle in the information space is intensifying and the state of the environment continues to deteriorate. The preconditions for radical sentiments, including those based on inter-confessional and intra-religious contradictions, remain, which is fraught with domestic political excesses and increasing tensions in international relations.
"In this context, the protection of peace and inclusive development remain the most pressing challenges. The need to build in the region a universal, comprehensive, inclusive, transparent architecture, indivisible and lasting security and sustainable growth based on the principles of the rule of international law, the non-use of force or the threat of force, respect for territorial integrity, state sovereignty and independence of countries, and open, equal and mutually beneficial cooperation is coming to the fore. In this regard, the role of regional organizations, one of which is the Collective Security Treaty Organization, is increasing," the CSTO Deputy Secretary General said.
(Full text of the speech of V. A. Semerikov)
"Inforum-2022" will continue its work until February 4.
Go back