In Tajikistan, representatives of defense ministries of the CSTO member states and the Organization's Joint Staff discussed the "Rubezh-2022" exercise of the Collective Rapid Deployment Forces of the Central Asian region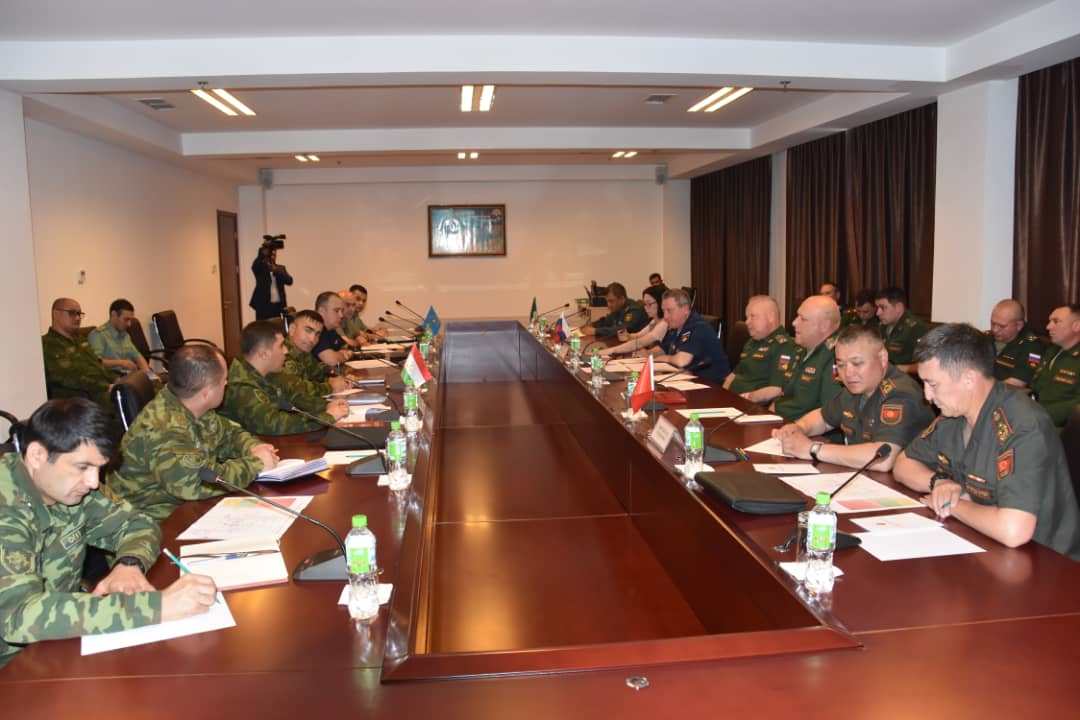 23.06.2022
The second staff talks on the organization and conduct of a joint exercise with subunits of the Central Asian region's Collective Rapid Deployment Forces (CRDF CAR) "Rubezh-2022" took place in Dushanbe on June 21-23 of this year, which took place in accordance with the Plan for joint training of command bodies and formations of forces and means of the Collective Security Treaty Organization for 2022.

Representatives of defense agencies of the Republic of Kazakhstan, the Kyrgyz Republic, the Russian Federation, the Republic of Tajikistan and a group of officers of the CSTO Joint Staff headed by Deputy Chief of the Joint Staff, Major General Viktor Lisovsky, took part in the talks.

In the course of the second staff talks, the concept of the joint exercise, the plan of practical action, the composition of national contingents of CSTO member States, as well as issues of comprehensive support were considered and agreed upon.

A reconnaissance of the exercise area - the training range of the Ministry of Defence of the Republic of Tajikistan "Kharbmaidon", located about 20 kilometers from the Tajik-Afghan border - was conducted. The units of the CBRN CAR will practice joint actions in the mountainous terrain.

Possible participation of representatives of international and regional organizations and military attachés accredited in Tajikistan as observers during the final stage of the exercise was discussed.

Collective Rapid Deployment Forces of the Central Asian region of collective security are intended to fulfill the tasks of ensuring military security of the CSTO member states of the Central Asian region of collective security, including participation in repulsing external military aggression and conducting joint counter-terrorist operations.

The CSTO member states of the CRDF CAR (Kazakhstan, Kyrgyzstan, Russia and Tajikistan) include military formations, units and subunits of permanent readiness equipped with highly mobile military hardware and interoperable weaponry and communication systems, and combat, logistics, and technical support units.

Depending on the nature of the threat, the CRDF CAR grouping may have a different structure, composition, and reinforcements, including aviation. The total strength of the CSTO CRDF CAR is about 5,000 personnel.

Go back