The CSTO Secretariat hosted a meeting of the CSTO Deputy Secretary General Piotr Tsikhanouski with the Deputy Head of the Regional Delegation of the International Committee of the Red Cross in Russia, Belarus and Moldova Marie Dubeau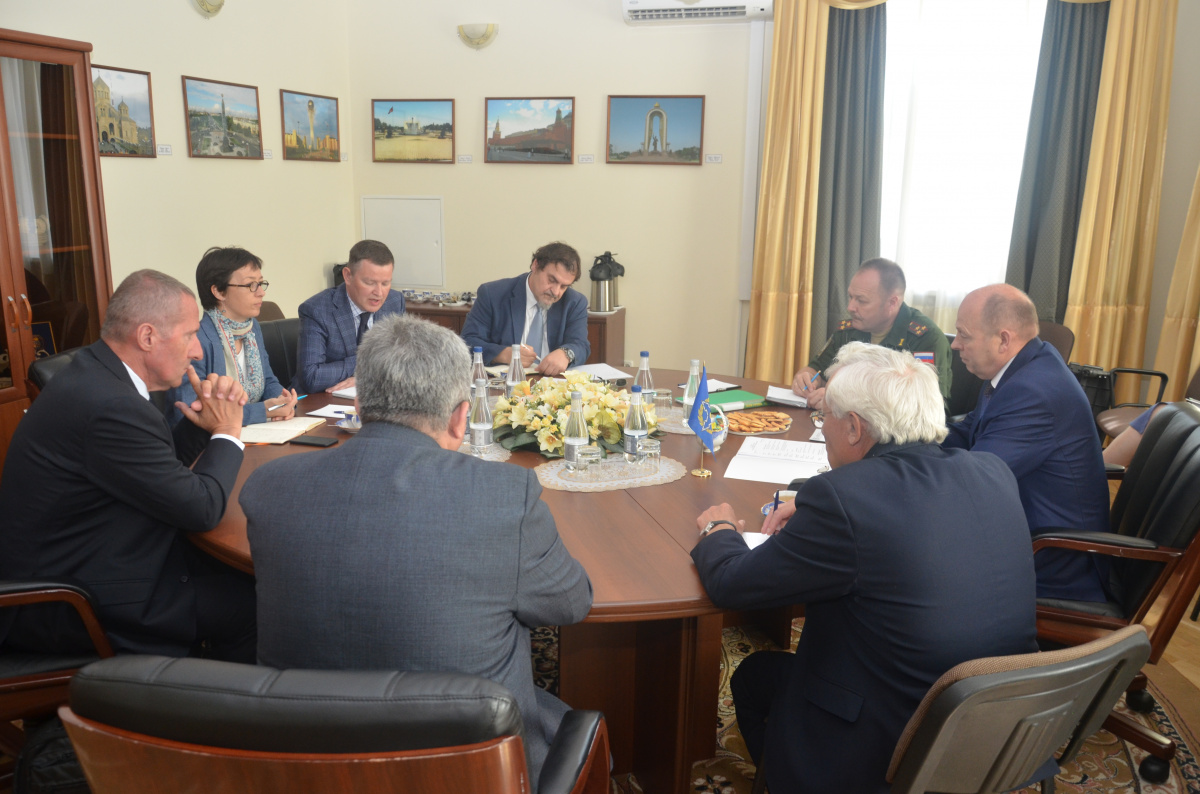 06.06.2019
On June 6, 2019, in Moscow the CSTO Secretariat held a working meeting of the CSTO Deputy Secretary General Piotr Tsikhanouski with the Deputy Head of the ICRC Regional Delegation in Russia, Belarus and Moldova Marie Dubeau with the participation of the CSTO Secretariat staff, the CSTO Joint Staff and representatives of the ICRC.
During the working meeting, there was a constructive exchange of views on cooperation issues between the CSTO and the ICRC of mutual interest.
The completeness and quality of the implementation of the "Plan of Cooperation between the CSTO Secretariat and the Regional Delegation of the ICRC in Russia, Belarus and Moldova for 2019" was discussed.
Also, the prospects for the preparation and participation of representatives of the ICRC Regional Delegation in the trainings with the CSTO Peacemaking Force "The Indestructible Brotherhood-2019", which is scheduled to take place in the territory of the Republic of Tajikistan in October of this year, were discussed
One of the important results of the meeting was the confirmation of mutual interest in the development of cooperation in important areas of international humanitarian law in terms of the application of its norms in the activities of the CSTO.
CSTO press secretary Vladimir Zainetdinov
+7495-795-27-10
+7495-698-77-75-phone/fax
Go back