In Minsk, the CSTO Secretary General Imangali Tasmagambetov had a meeting with the State Secretary of the Security Council of the Republic of Belarus Alexander Volfovich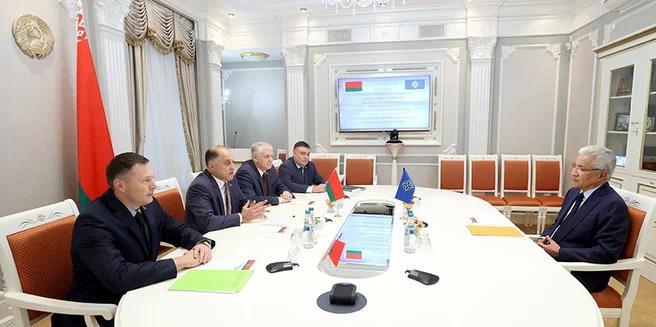 25.10.2023
On 25 October 2023, in Minsk, the CSTO Secretary General Imangali Tasmagambetov met with the State Secretary of the Security Council of the Republic of Belarus Alexander Volfovich.
In the course of the meeting, the parties exchanged views on current events on the international agenda. The parties have discussed issues related to the chairmanship of the Republic of Belarus in the CSTO in 2023 and the progress in the implementation of measures to fulfil Belarusian priorities. Preliminary results of the earlier decisions of the Committee of Secretaries of the CSTO Security Councils were summarized.
Imangali Tasmagambetov informed about the work of the CSTO Secretariat in preparation for the next meetings of the statutory bodies of the Organization, scheduled for November this year in Minsk.
Go back