The CSTO Secretary General had a meeting with the Minister of Foreign Affairs of the Republic of Tajikistan Sirojidin Mukhriddin in Dushanbe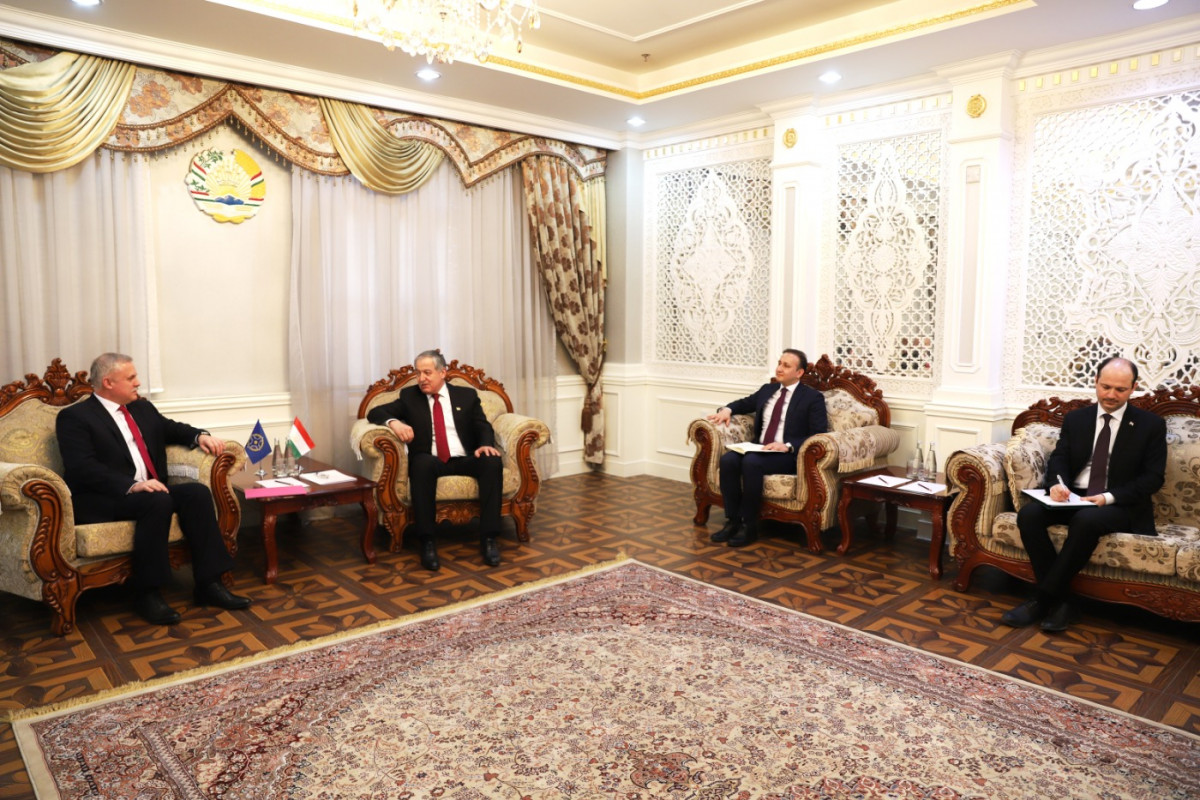 17.02.2021
On February 17, this year, the Secretary General of the Collective Security Treaty Organization Stanislav Zas had a meeting with the Chairman of the CSTO Council of Foreign Ministers, Minister of Foreign Affairs of the Republic of Tajikistan Sirojidin Mukhriddin in Dushanbe.
The parties have discussed the implementation of the priorities proposed by the Tajik side for the period of Tajikistan's chairmanship in the Organization in 2021, which include specific measures in the political, military, military-economic and military-technical spheres, as well as interaction in countering the challenges and threats to the security of the member states of the Organization.
In the course of the meeting, issues of holding meetings of the CSTO statutory bodies in 2021 and trainings of the Collective Forces in the Republic of Tajikistan were discussed. The Secretary General and Foreign Minister of the Republic of Tajikistan have discussed the situation in the Central Asian region and the implementation of measures to reduce tensions in the Tajik-Afghan border area.
In the context of Tajikistan's chairmanship in the CSTO, S. Mukhriddin noted the country's focus on close interaction with the Secretariat and other bodies of the Organization to translational motion of advance the priority areas of the chairmanship.
The parties exchanged views on further coordination of foreign policy positions, transnational rapprochement of the member states on regional and international issues.
The parties exchanged views on the algorithms for the work of the member states of the Organization and the CSTO Secretariat to expand interaction with interested countries and international organizations, including in order to connect them to the CSTO activities as an Observer under the CSTO and a CSTO Partner.
Stanislav Zas also congratulated Sirojidin Mukhriddin on his birthday, which coincided with the day of their meeting.
_________________________________________________________
The CSTO Press Secretary Vladimir Zaynetdinov
+7-495-795-27-10
+7-495-621-33-23-tel/fax
odkb-pressa@gov.ru