142 journalists from 13 countries covered the trainings of CSTO Collective Forces in the Republic of Tajikistan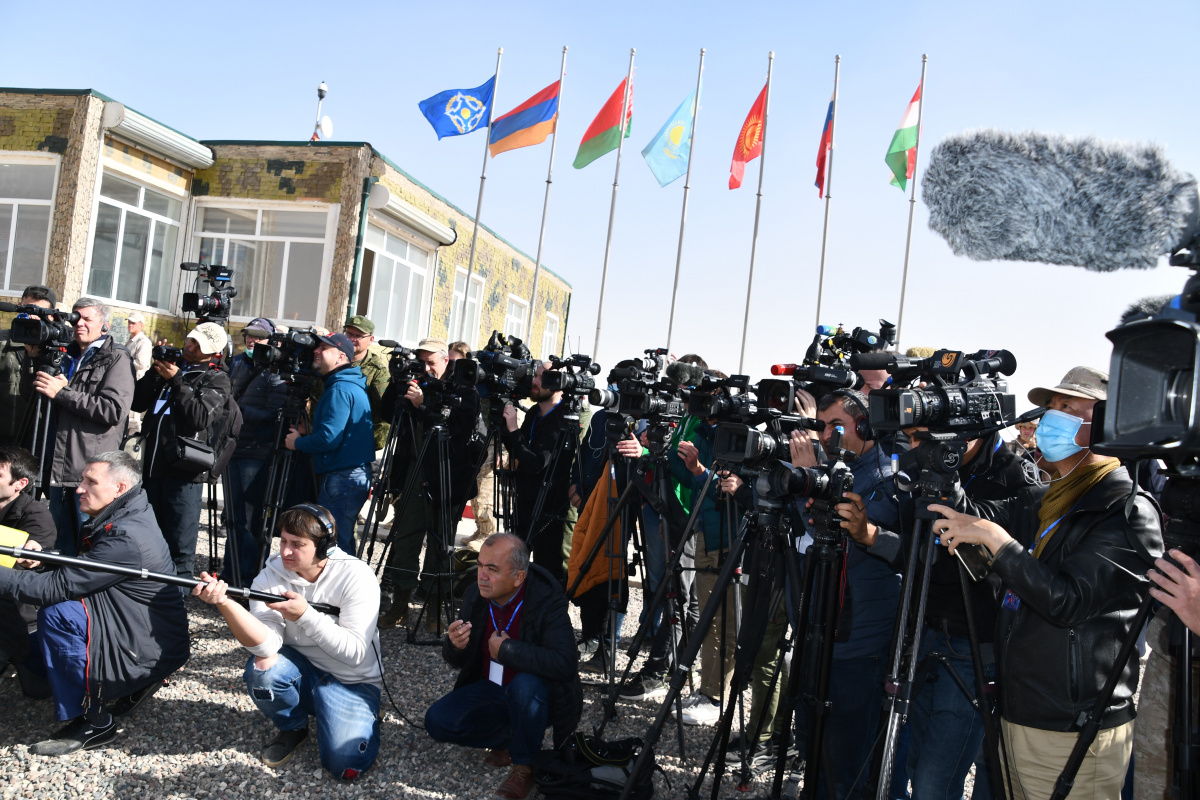 25.10.2021
Media representatives from 13 countries covered operational and strategic trainings of the Collective Security Treaty Organization (CSTO) Collective Forces, which ended on Saturday in the Republic of Tajikistan. This was reported by the Joint Press Center of the trainings.
"To cover the CSTO trainings, 142 journalists were accredited from the CSTO member States, as well as from Great Britain, Vietnam, Germany, China, the United States, Japan and other countries.
A press center was set up at the "Harbmaidon" training range, where media representatives had an opportunity to familiarize themselves with all stages of the trainings, ask questions of its leaders, and make materials of interest to them.
The press center noted that many of the foreign journalists who visited the trainings of the CSTO Collective Forces in the Republic of Tajikistan had previously covered the strategic maneuvers "West-2021" and other military trainings.
Trainings "Echelon-2021", "Search-2021" and "Interaction-2012" took place from 18 to 23 October within the joint operational and strategic CSTO training "Combat Brotherhood - 2021". A total of 4,000 troops from the Republic of Armenia, the Republic of Belarus, the Republic of Kazakhstan, the Kyrgyz Republic, Russia, and the Republic of Tajikistan and more than 500 pieces of equipment took part in the trainings.
__________________________________________________________________
The Joint Press Center of the CSTO training "Combat Brotherhood-2021"
(The Republic of Tajikistan, Kharbmaidon training range)