The CSTO Secretary General spoke at a meeting of the Committee on CIS Affairs of the Russian State Duma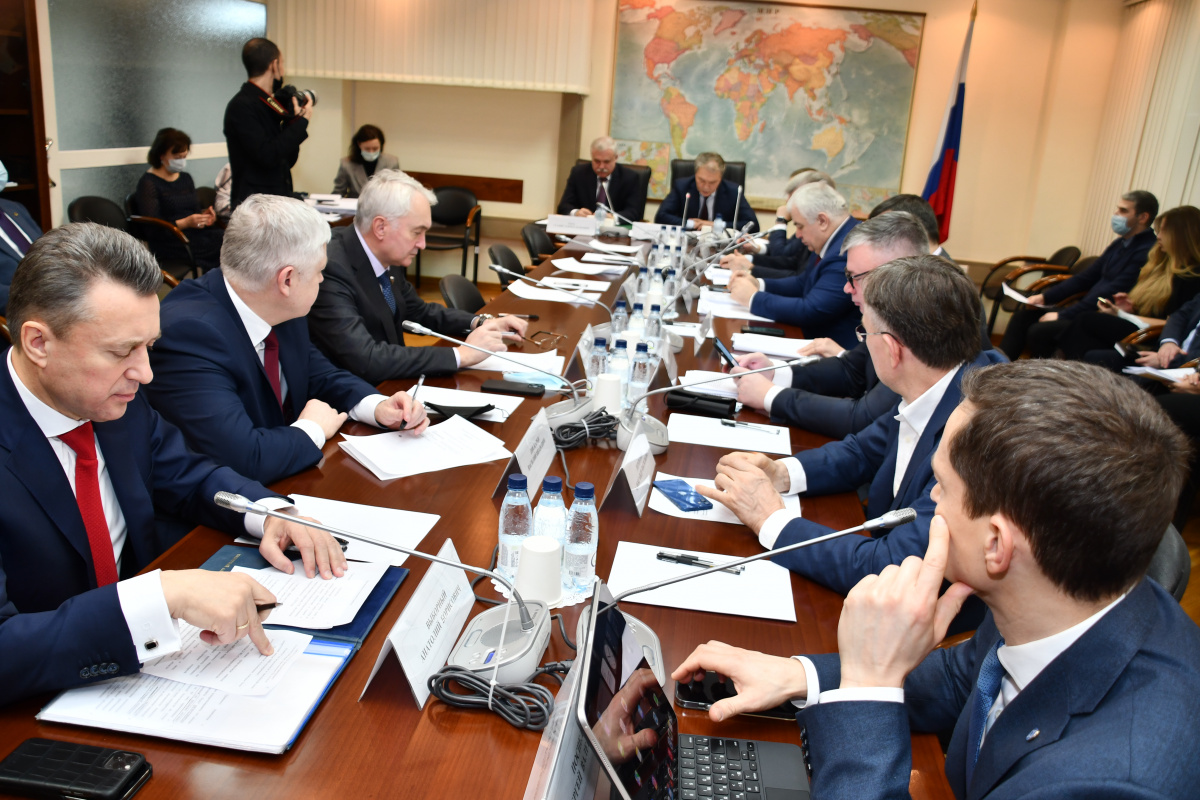 20.01.2022
On January 20, this year, the Collective Security Treaty Organization Secretary General Stanislav Zas took part in a meeting of the Committee on CIS Affairs, Eurasian Integration and Relations with Compatriots of the State Duma of the Federal Assembly of the Russian Federation. The meeting was also attended by the chairmen of the Committees on Defense, Security and Counteraction to Corruption.
The CSTO Secretary General briefed the deputies on the situation in the Eastern European, Caucasus and Central Asian regions of the CSTO collective security and outlined the threats emanating from the territory of Afghanistan. Stanislav Zas stressed the need to assist the Republic of Tajikistan in deterring potential threats.
He also spoke about the organization's activities in foreign policy coordination, military cooperation, and countering challenges and threats.
The CSTO Secretary General separately informed deputies about the results of the peacekeeping operation in the Republic of Kazakhstan. "The operation was successfully completed, all contingents of the CSTO Collective Peacekeeping Forces have completely withdrawn from the country and returned to their permanent bases. There are no casualties among the personnel, weapons and military equipment," Stanislav Zas noted. He also reported that the rapid deployment of the CSTO CPF in accordance with Articles 2 and 4 of the Collective Security Treaty, at the request of President Kassym-Jomart Tokayev, helped to quickly turn the tide in the Republic of Kazakhstan and restore stability and constitutional order in the country. The UN Security Council was notified of this decision, as well as the Secretaries General of the OSCE and the SCO," he said.
After the speech of the CSTO Secretary General there was an exchange of views on the activities of the CSTO and its parliamentary component, the CSTO PA.
________________________________________________________
The CSTO Press Secretary Vladimir Zaynetdinov
+7495-795-27-10,
+7495-621-33-23-tel/fax
Go back