The special training "ECHELON-2020" with the forces and means of material and technical support of the CSTO Troops (Collective Forces) will be held at the "Kapustin Yar" training area in the Russian Federation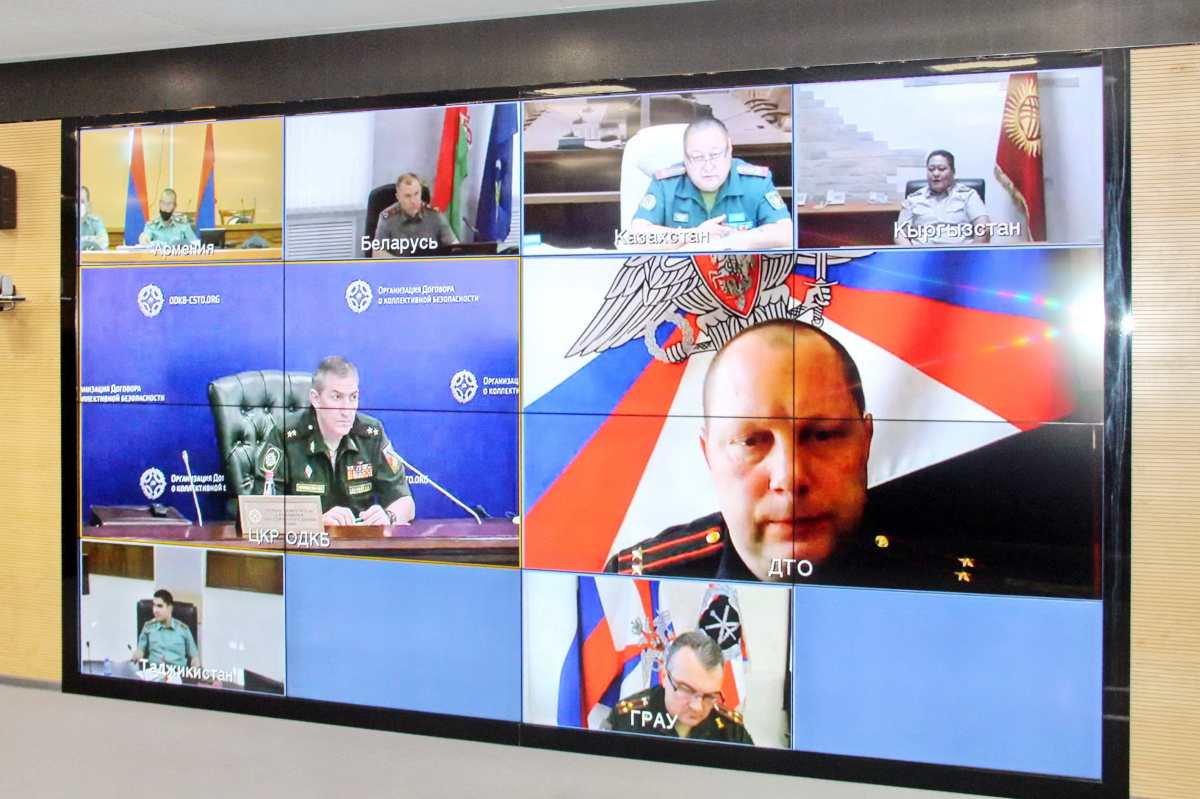 08.07.2020
The second staff negotiations on the organization and conduct of special training with the forces and means of material and technical support of the troops (Collective forces) of the CSTO "Echelon-2020" were held at the CSTO Crisis Response Center from July 7 to 8 via video-conferencing.
Representatives of the defense departments of the Republic of Armenia, the Republic of Belarus, the Republic of Kazakhstan, the Kyrgyz Republic, the Russian Federation and the Republic of Tajikistan took part in the staff negotiations under the general supervision of the First Deputy Chief of the CSTO Joint Staff Lieutenant General Hassan Kaloev.
The parties reviewed and discussed the volume, essentials of the stages and areas of the joint training, as well as the organization of comprehensive support. The preliminary membership of the executive group of the training, operational groups and the involved national contingents of the CSTO member states were agreed.
The supervision over training process is assigned to the Deputy Commander of the troops of the Southern Military District of the Armed Forces of the Russian Federation for the Acquisition, Technology, and Logistics.
A special training with the forces and means of material and technical support "Echelon-2020" is planned in order to practice the tasks of ensuring the actions of the CSTO Collective Rapid Reaction Forces. Subsequently, the military contingents, the formation of special forces and means of the CRRF CSTO will work out the issues of preparing and conducting a joint operation to localize the border armed conflict.
The organization and implementation measures are carried out in accordance with the Regulation on the procedure for the preparation and conduct of joint trainings in the CSTO format, approved by the Decision of the CSTO Collective Security Council of November 28, 2019.