The CSTO Secretary General Imangali Tasmagambetov had a meeting with the Belarusian Foreign Minister Sergei Aleinik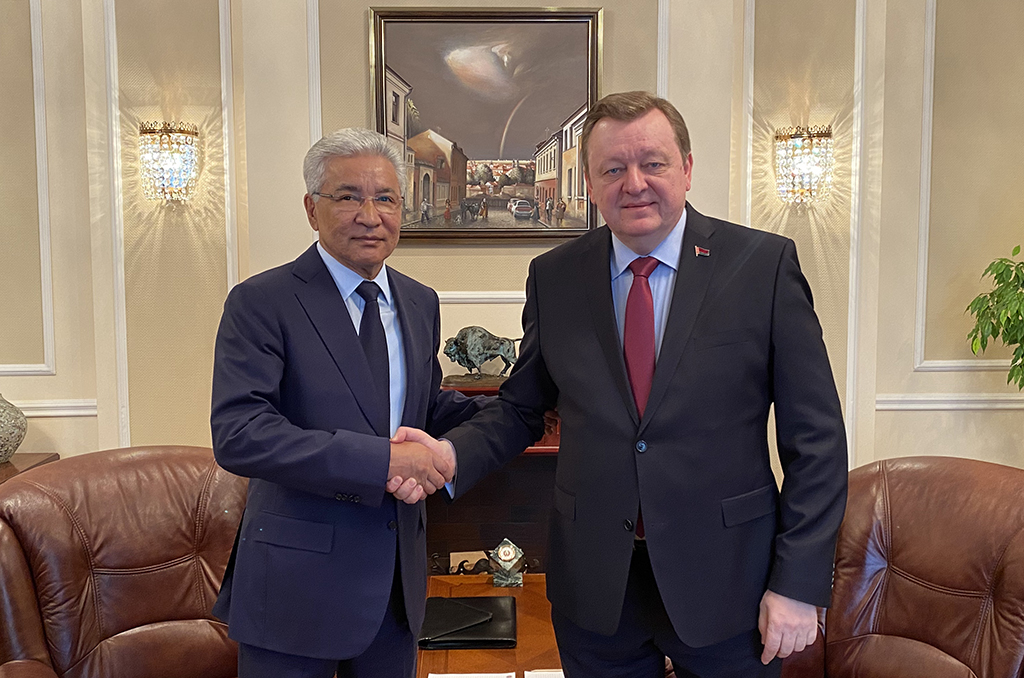 24.10.2023
On 25 October 2023, in Minsk, the CSTO Secretary General Imangali Tasmagambetov met with the Minister of Foreign Affairs of the Republic of Belarus Sergei Aleinik.
The parties have exchanged views on the situation in the CSTO area of responsibility and new challenges and threats to international and regional security, discussed the role and potential of the CSTO to respond to the emerging situation, and summed up the interim results of the implementation of joint measures envisaged in the format of the Organization for the period of the Belarusian chairmanship this year.
Imangali Tasmagambetov briefed Sergei Aleinik on the preparations for the upcoming meetings of the CSTO statutory bodies in Minsk - a joint meeting of the Council of Foreign Ministers, the Council of Defense Ministers and the Committee of Secretaries of Security Councils, as well as a session of the Collective Security Council.
The Belarusian Foreign Minister thanked the CSTO Secretary General for supporting the Belarusian initiative to hold the international conference "Eurasian Security: Reality and Prospects in a Transforming World" in Minsk and welcomed Imangali Tasmagambetov's personal participation in the event.
Go back