Armenian Prime Minister, Chairman of the CSTO Collective Security Council Nikol Pashinyan and Russian President Vladimir Putin held talks in Novo-Ogaryovo on April 19, 2022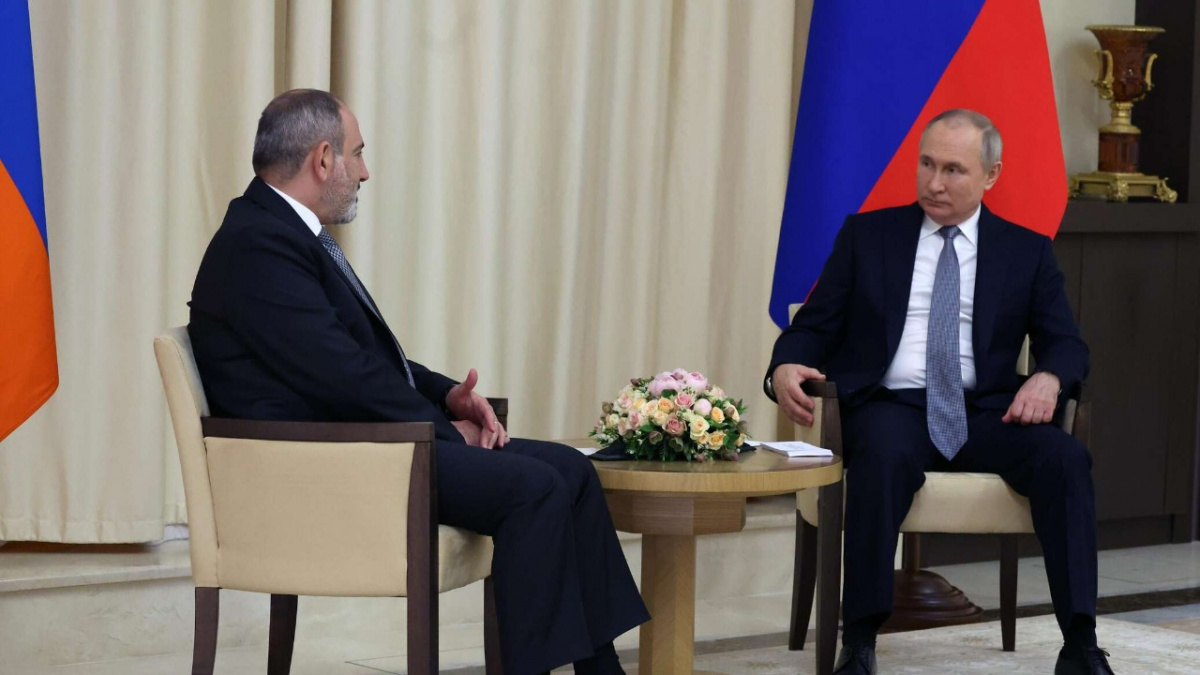 20.04.2022
On April 19, 2022, Prime Minister of Armenia, Chairman of the Collective Security Council of the CSTO Nikol Pashinyan and President of Russia Vladimir Putin held talks in Novo-Ogaryovo.
According to the press service of the Government of Armenia, the parties, recognizing the key role of the Collective Security Treaty Organization in ensuring regional stability, reaffirmed their readiness, taking into account the current chairmanship of Armenia in the Organization, to intensify efforts to build the potential of collective security forces and means, including the CSTO Peacekeeping Forces, improve the Organization's crisis response mechanisms, strengthen coordination and promote the expansion of CSTO partnerships.
Nikol Pashinyan expressed his gratitude for the warm welcome extended by Vladimir Putin and confirmed his invitation to the Russian leader to visit Yerevan in connection with the session of the CSTO Collective Security Council in the second half of 2022. The invitation was accepted with gratitude.
Go back