Representatives of the defense ministries of the CSTO member States have discussed equipping the Peacekeeping Forces with modern weapons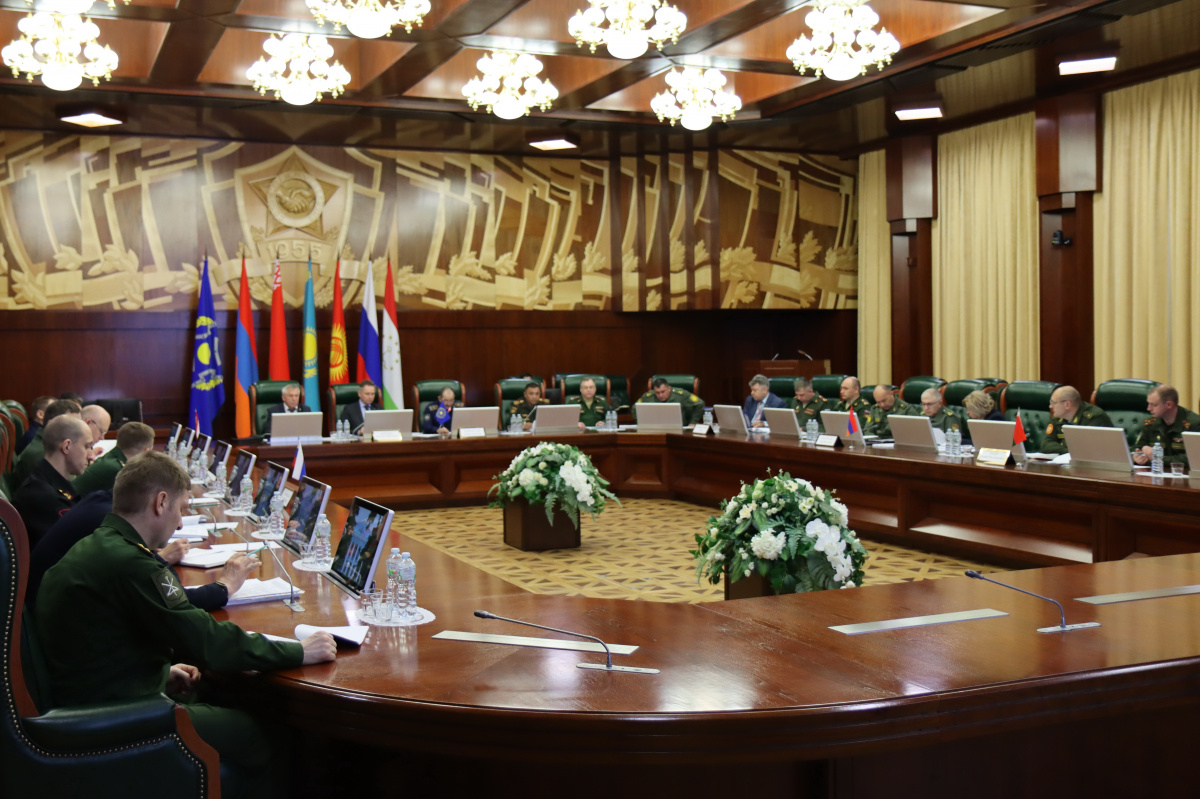 19.05.2022
On May 18-19, 2022, the CSTO Joint Staff held consultations on improving the equipment of the CSTO Peacekeeping Forces.
Under the chairmanship of Deputy Chief of the CSTO Joint Staff, Major General of Aviation Turaly Koishikulov, representatives of the defense agencies of the CSTO member States have discussed issues related to equipping the CSTO Peacekeeping Forces with modern weapons, military and special equipment, as well as special means. Representatives of the defense agencies of the Republic of Kazakhstan and the Kyrgyz Republic participated in the joint event via videoconferencing.
In the course of the consultations, a draft document was finalized and agreed upon, taking into account the proposals received as a result of the intra-State agreement.
Participants in the consultations noted that this area would contribute to the development of the components of the CSTO Troops (Collective Forces) and would have a positive impact on their readiness to carry out their earmarked tasks.
Go back