The CSTO Permanent Council agreed on draft decisions of the authorized organs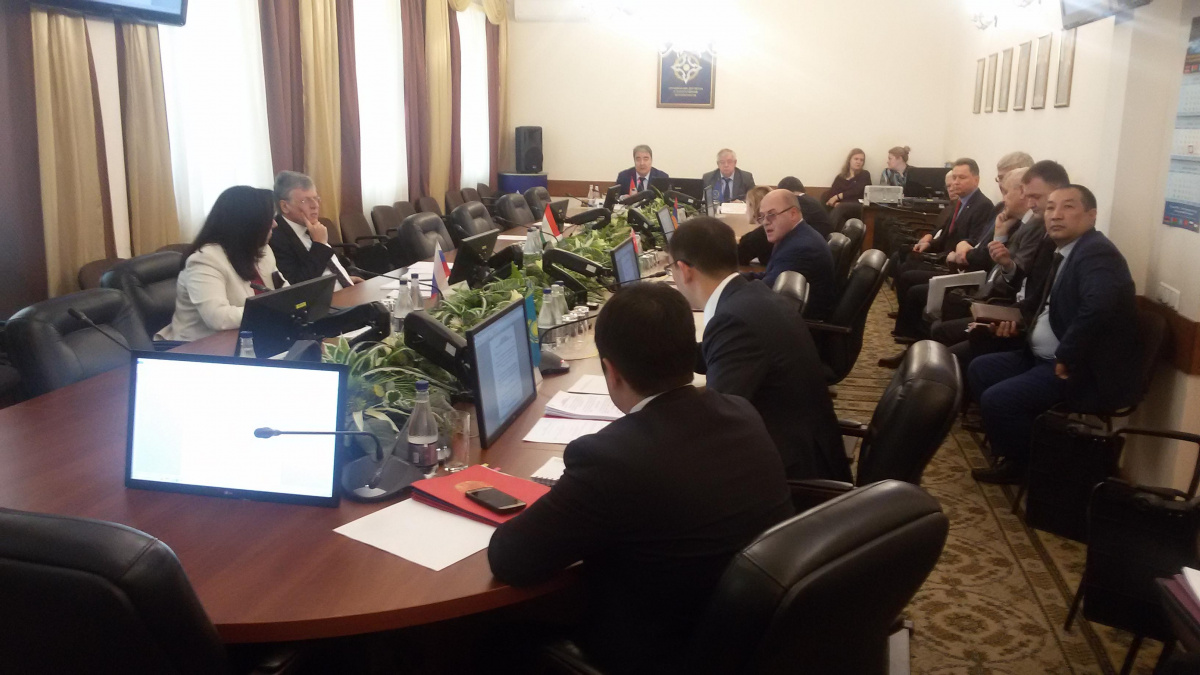 25.10.2019
On October 25, this year, chaired by the Permanent and Plenipotentiary Representative of the Kyrgyz Republic Aman Mambetseitov, a meeting of the Permanent Council of the Collective Security Treaty Organization was held, in which the CSTO Acting Secretary General Valery Semerikov took part.
The draft Statement of the CSTO Collective Security Council on improving international interaction and cooperation in order to strengthen global and regional security was considered and agreed.
Members of the Permanent Council also approved the draft Decision of the CSTO Collective Security Council "On the Regulation on the organization and conduct of joint scientific-research and developmental works within the framework of the CSTO".
It was decided to submit the drafts of these documents for consideration during the upcoming in November this year. in Bishkek, a joint meeting of the Council of Ministers of Foreign Arrairs, the Council of Ministers of Defense and the Committee of Secretaries of Security Councils of the CSTO.