The CSTO Permanent Council has agreed on a package of important documents and political statements that will be considered at the upcoming session of the Collective Security Council in Dushanbe on September 16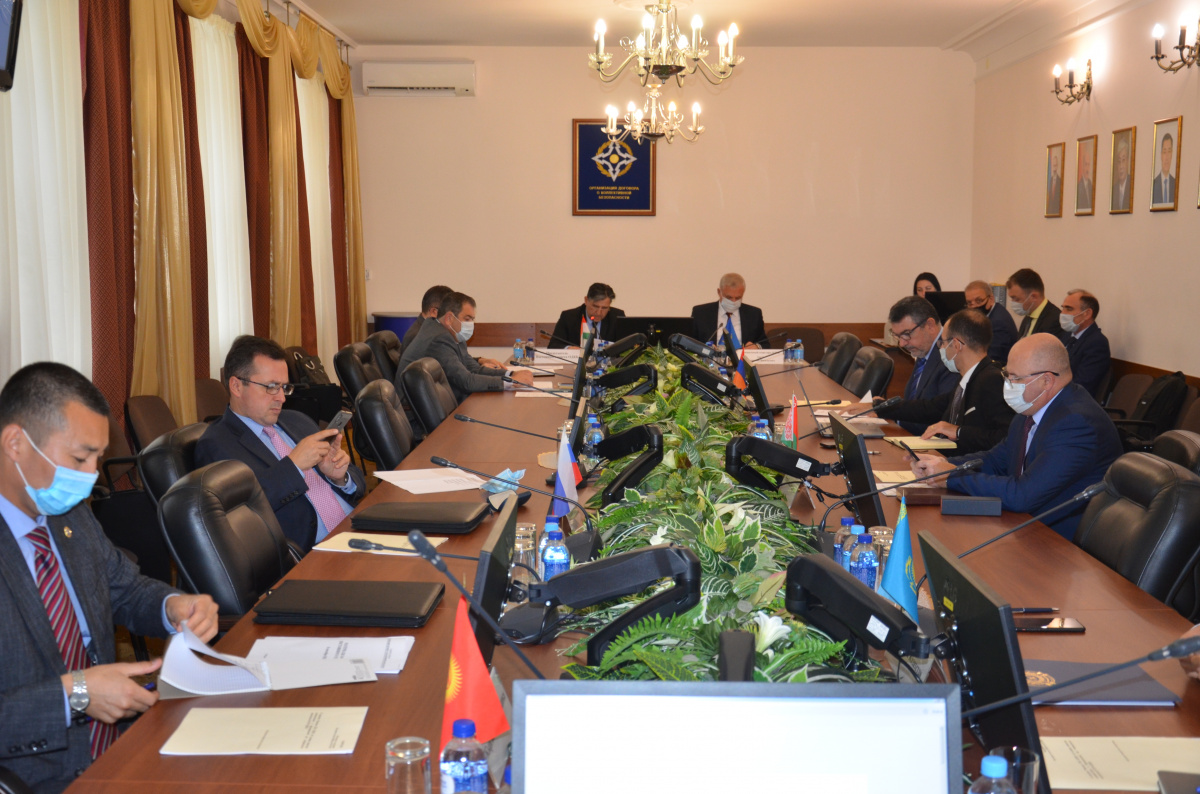 08.09.2021
On September 8, this year, under the chairmanship of the Permanent Representative of the Republic of Tajikistan Hasan Sultonov, a meeting of the Permanent Council of the Collective Security Treaty Organization was held in person. The CSTO Secretary General Stanislav Zas took part in the meeting.
Within the framework of preparation for the joint meeting of the CFM, the CMD, the CSSC and the session of the Collective Security Council to be held on September 15-16 this year in Dushanbe, several important political statements concerning the situation in Afghanistan, support of the UN Charter and strengthening cooperation, the CIS 30th anniversary and the Shanghai Cooperation Organization 20th anniversary have been considered and agreed upon.
Draft decisions of statutory bodies on the Special Representative of the CSTO Secretary General for peacekeeping and on the basic research organization of the CSTO member States in the field of medical support of the armed forces of the CSTO member States and the CSTO troops (Collective Forces) were also agreed upon.
The Permanent Council decided to forward these documents in accordance with the established procedure for consideration at the forthcoming meetings of the CSTO statutory bodies.
In the course of the Permanent Council meeting, work continued on the CSTO Collective Security Council Declaration.
__________________________________________
The CSTO Press Secretary Vladimir Zaynetdinov
+7495-795-27-10,
+7495-621-33-23-tel/fax
Go back