21.05.2020
The next meeting of the CSTO Council of Foreign Ministers will be held in a video conference mode on May 26. Heads of the diplomatic departments will discuss prospects for the development of international and regional security
15.05.2020
The Collective Security Treaty Organization - CSTO - has been operating for 18 years. The Collective Security Treaty itself was signed in Tashkent on May 15, 1992. The CSTO Secretary General Stanislav Zas, who took office earlier this year, told in his first interview to the media whether there was a threat of a military conflict between the CSTO and NATO, what achievements of the organization and prospects for its expansion were, as well as how the bloc is fought against the coronavirus pandemic and whether the military-political situation in the world would change after the end of the epidemic.
15.05.2020
On May 15, 1992, the heads of state of the Republic of Armenia, the Republic of Kazakhstan, the Kyrgyz Republic, the Russian Federation, the Republic of Tajikistan and the Republic of Uzbekistan signed a Collective Security Treaty in Tashkent. This Treaty laid the foundation for the creation of a collective security system in the Eurasian space in the post-Soviet period and became the main document, on the basis of which 10 years later the CSTO was created.
The next meeting of the CSTO Council of Foreign Ministers will be held in a video conference mode on May 26. Heads of the diplomatic departments will discuss prospects for the development of international and regional security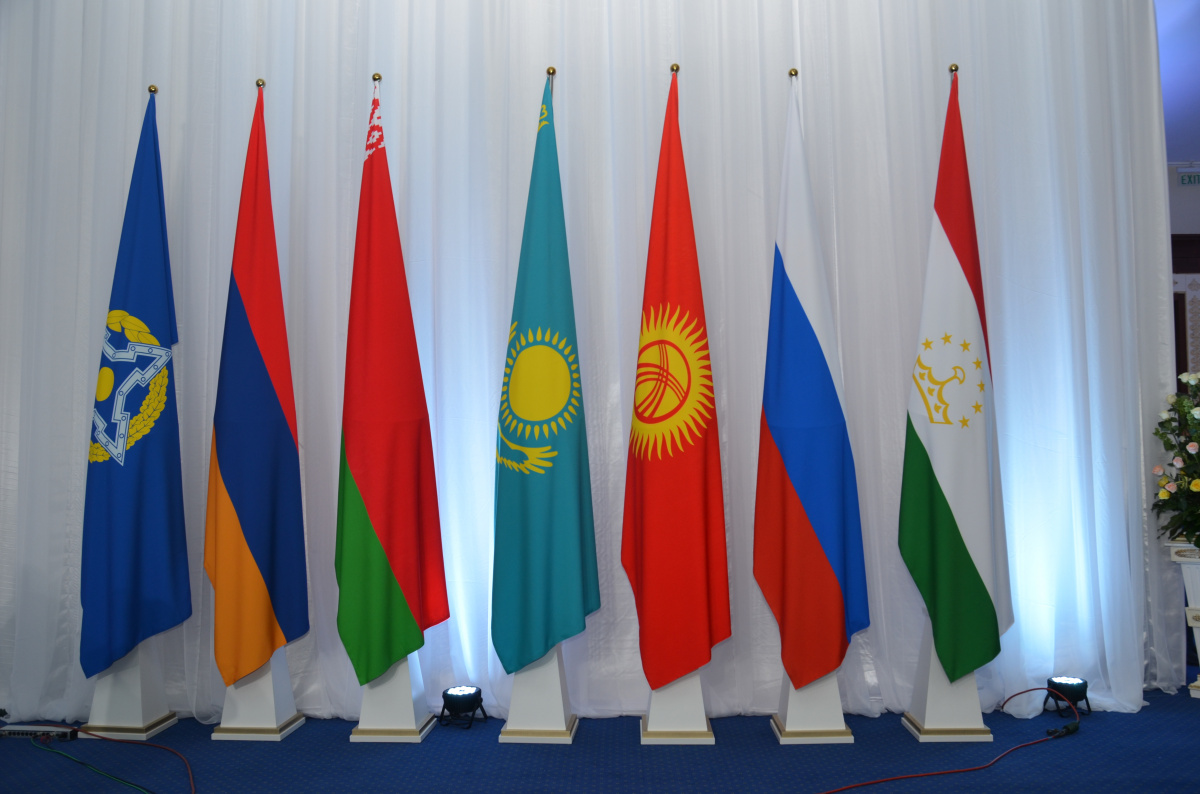 21.05.2020
On May 26, 2020, under the chairmanship of the Minister of Foreign Affairs of the Russian Federation, Sergey Lavrov, a meeting of the Council of Ministers of Foreign Affairs of the Collective Security Treaty Organization will be held in a video conference mode. To conduct the Ministerial Council, the capabilities of the CSTO Crisis Response Center will be used. The meeting will be attended by CSTO Secretary General Stanislav Zas.
The agenda of the meeting includes questions about the state and prospects of development of the international and regional situation and its impact on the security of the CSTO member states, on the CSTO cooperation with the CIS and the SCO.
Special attention will be paid to the interaction of the CSTO member states on international platforms, the development of the peacekeeping potential of the Organization and the CSTO Observing and Partnering Institutions, as well as joint counteraction to modern security challenges and threats.
It is planned to adopt a number of joint statements, in particular, on the occasion of the 75th anniversary of the Great Victory in the Great Patriotic War, confirmation of commitment to the purposes and principles of the UN Charter.
In addition, draft documents on a consultation plan for the second half of 2020-the first half of 2021, as well as on the next deployment of quota posts in the CSTO Secretariat, will be submitted to the ministers for consideration.
We consider the upcoming meeting of the CSTO Foreign Ministers Council as the next stage in the development of allied cooperation in the Organization.
___________________________________
CSTO Press Secretary Vladimir Zaynetdinov
+7495-795-27-10,
+7495-621-33-23-tel/fax