The CSTO Secretary General Stanislav Zas had a meeting with Russian Foreign Minister Sergey Lavrov in Moscow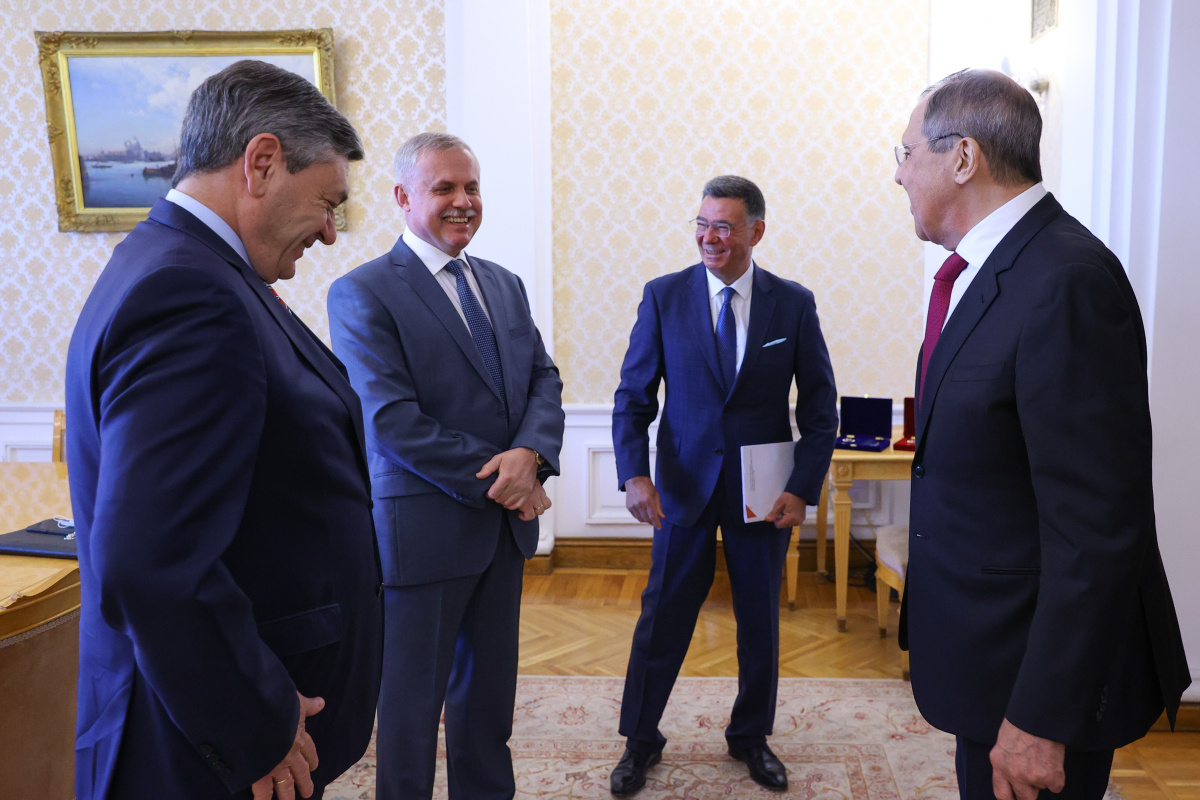 22.07.2021
On July 22, the CSTO Secretary General Stanislav Zas met with Russian Foreign Minister Sergey Lavrov in Moscow.
On the instructions from the Chairman of the CSTO Collective Security Council, President of the Republic of Tajikistan Emomali Rahmon, Stanislav Zas presented Russian Foreign Minister Sergey Lavrov with the CSTO Badge of Honor, I Degree.
Andrey Rudenko, Deputy Minister of Foreign Affairs of Russia, was awarded the CSTO Badge of Honor, II Degree.
The decision to award the badges of honor to S. Lavrov and A. Rudenko was made at the December 2020 session of the Collective Security Council, noting their significant contribution to strengthening collective security, countering contemporary challenges and threats, and developing cooperation among the CSTO member States.
The meeting also discussed the situation in the Organization's area of responsibility, preparations for upcoming meetings of its statutory bodies, as well as the implementation of initiatives aimed at ensuring collective security.
______________________________________
The CSTO Press Secretary Vladimir Zaynetdinov
+7495-795-27-10,
+7495-621-33-23-tel/fax