At the CSTO training "Search-2022" in the Republic of Kazakhstan, reconnaissance personnel moved to active "combat" operations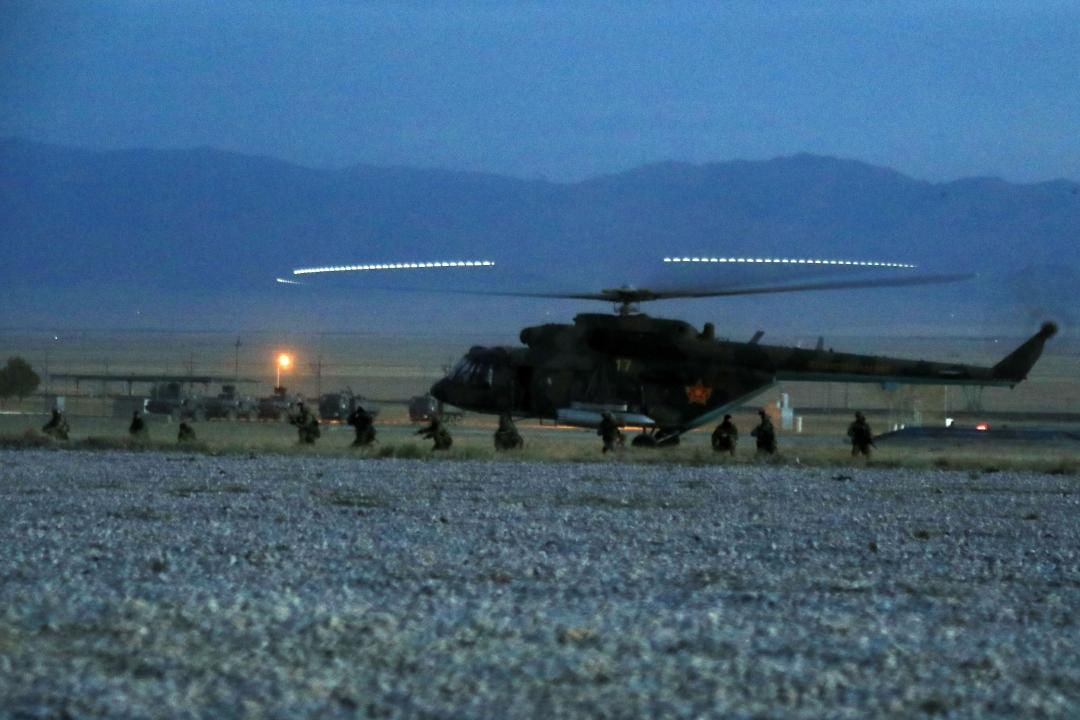 05.10.2022
During the special training "Search-2022", the intelligence agencies and units of Collective Security Treaty Organization member states carry out special tasks, most of which take place in the hours of darkness.
The grouping of forces of the Collective Rapid Reaction Forces continuously conducts reconnaissance of the enemy. Air, radar, radio-technical, special, military and artillery reconnaissance units are integrated into a single system.
Special reconnaissance teams, targeting and targeting groups practice parachute landing and conduct reconnaissance using unmanned aerial vehicles. Specialists identify the location of the enemy bypassing raiding parties and transmit their coordinates for destruction by artillery and frontline aviation strikes.
When fire strikes are carried out by means of reconnaissance, the results of fire raids and strikes are assessed, additional reconnaissance and redirection of artillery, missile and aviation units are carried out.
Spetsnaz fires at the retreating group of the enemy at short ranges. Sniper pairs and army aviation provide air cover for the scouts during the evacuation.
The action of the assault units unfolds after a firing raid of rocket artillery on objects and formations of the simulated enemy. An armored reconnaissance unit blocks the enemy and destroys it with the available firepower.
The main task of the reconnaissance detachments at the special training "Search-2022" is to ensure a continuous process of data collection, analysis and transfer in a single information field.
___________________________________
Joint Press Center of the CSTO Training

Go back