The CSTO Acting Secretary General Valery Semerikov spoke at the annual meeting of CIS Security Council Secretaries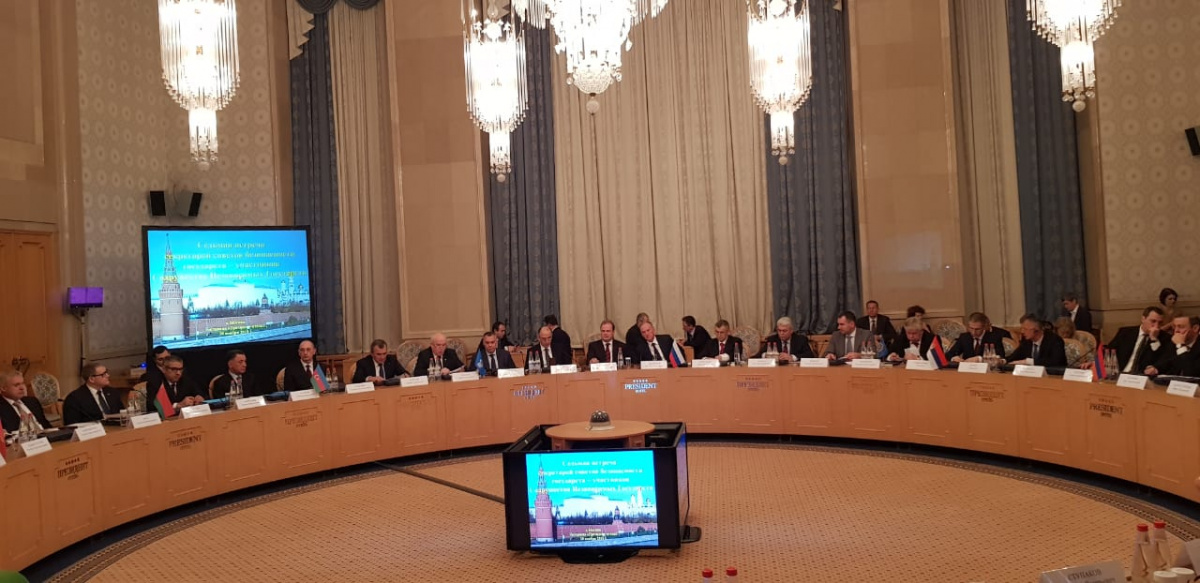 20.11.2019
The CSTO Acting Secretary General Valery Semerikov took part in the seventh annual meeting of the Scretaries of Security Councils of the CIS member states, which was held in Moscow at the President Hotel on November 20 this year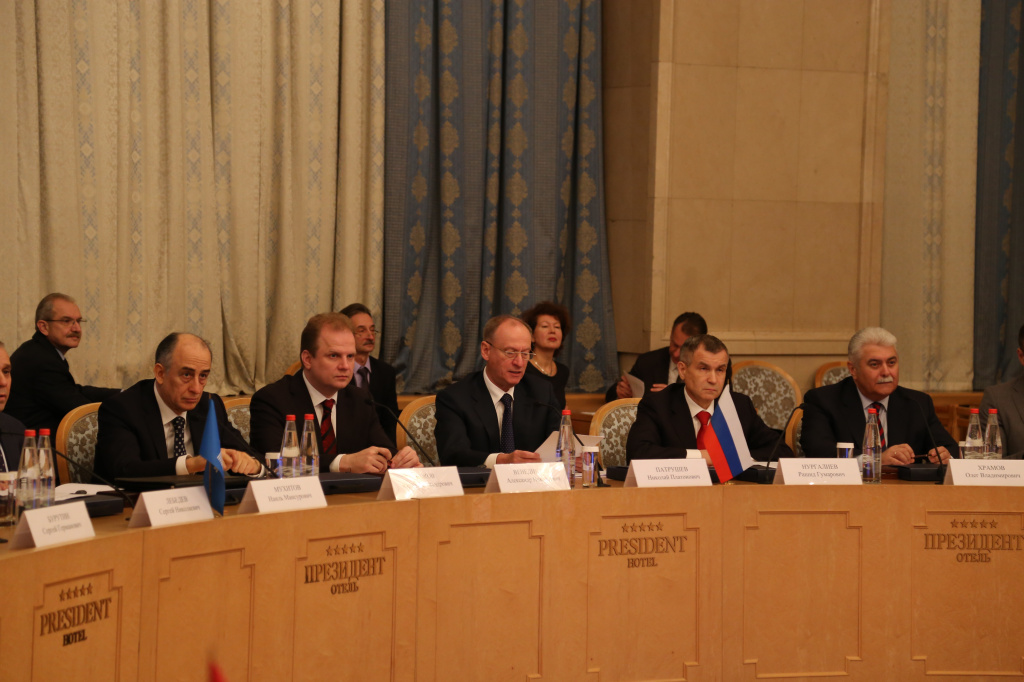 Speaking to participants, Valery Semerikov said that given the extreme urgency of the current international situation, the primary task is to consolidate the efforts of international and regional structures in ensuring collective and individual security of states. "The security, sovereignty and territorial integrity of our states, their survival in the modern world, to a large extent depend on its decision," he emphasized. At the same time, the Acting Secretary General of the CSTO noted that the CSTO attaches particular importance to the development of cooperation with international and regional organizations, primarily such as the UN, OSCE, CIS and SCO.
He said that the Collective Security Treaty Organization has all the necessary set of forces and means to prevent and repel external aggression, as well as to counter modern threats and security challenges of the member states of our Organization.
"The arsenal has effective political and diplomatic levers of influence on the processes taking place in the world and in the regions located in close proximity to the external borders of the CSTO states," said Valery Semerikov.
According to him, it was noted that the international community recognized the effectiveness of the operational and preventive measures carried out in the CSTO format to counteract the illegal distribution of drugs and illegal migration and human trafficking.
Addressing the meeting participants, V. Semerikov informed that on November 28 this year the next session of the Collective Security Treaty Organization CSTO will be held in Bishkek. At the Session detailed assessments of the international situation will be given by the heads of our states, foreign ministers and secretaries of security councils. Based on these assessments, a number of decisions will be made aimed at ensuring the security of our states.
V. Semerikov noted that today, preparing for the session and meetings of the statutory bodies, summing up the results of the year, we can confidently say that the main efforts in our organization this year have been focused on countering the challenges and threats to the security of our states, implementation of the decisions of the CSC in this area of activity, for which the CSSC of our Organization is responsible.
Therefore, he expressed his gratitude to the Secretaries of the Security Councils of our states for their help and support in the implementation of measures, plans and decisions of the CSC.