Acting Secretary General of the CSTO Valery Semerikov received United Nations Assistant Secretary-General Mr. Miroslav Jenča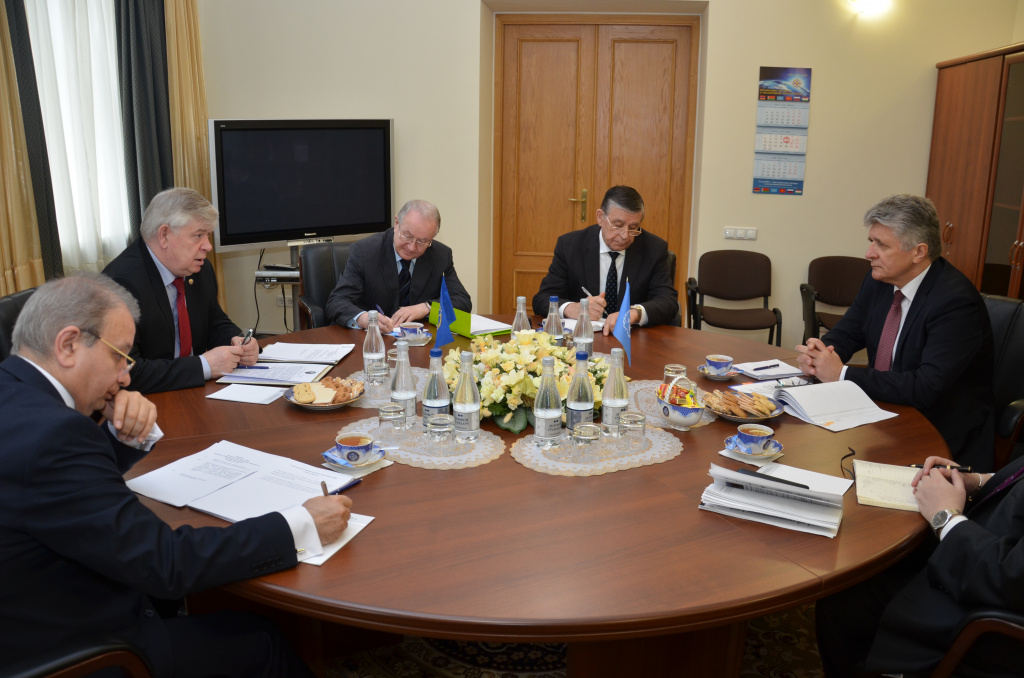 12.04.2019
On April 12, 2019, the Acting Secretary General of the CSTO, V.Semerikov, held a meeting with Assistant Secretary-General of the United Nations on political and peace-building and peacekeeping operations Mr. Miroslav Jenča at the Secretariat of the Collective Security Treaty Organization. They discussed the current and future cooperation of the two organizations, with particular attention to regional issues of peace and security.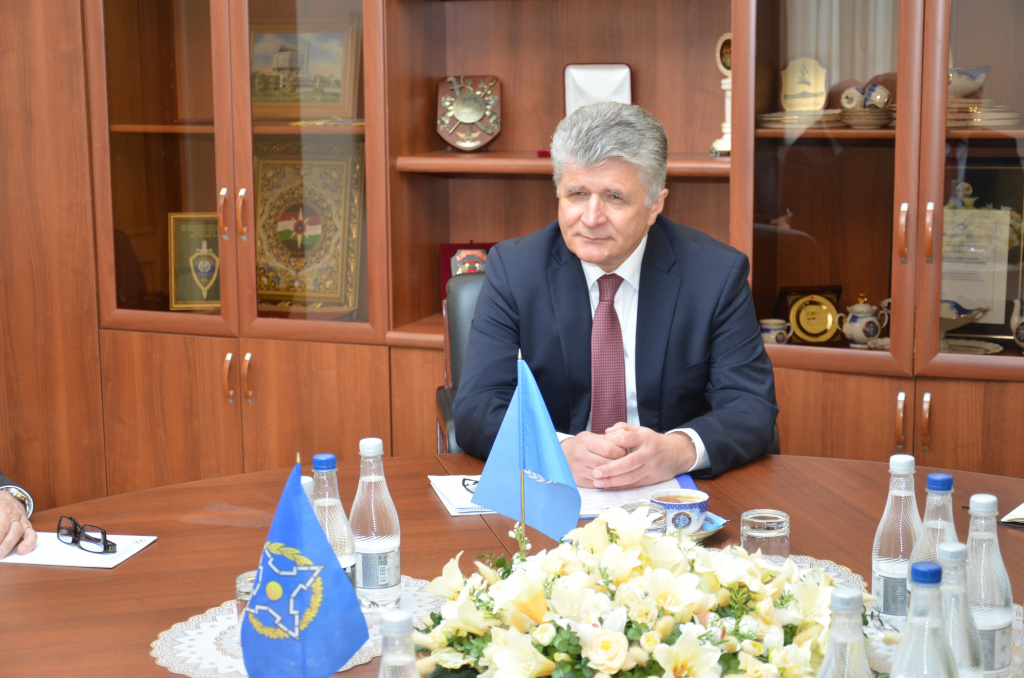 The conversation took place in the atmosphere of mutual understanding traditional for contacts between the CSTO and the United Nations Secretariats, and was a regular meeting within the framework of the established practice of regular "checking hours" by representatives of their leadership on strengthening security and stability and countering contemporary challenges and threats.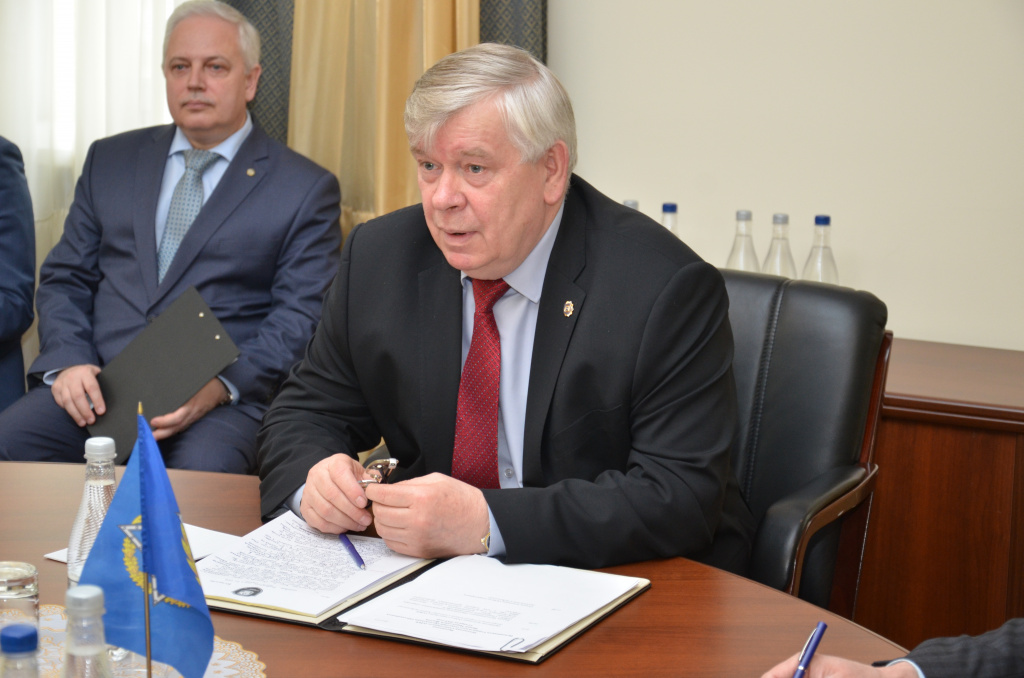 Both parties expressed mutual satisfaction with the ongoing development of cooperation between the two organizations and confirmed their intention to pursue further expansion and increase the efficiency of interaction in areas of common interest.
_______________________________________________________
CSTO Press Secretary Vladimir Zaynetdinov
+7495-795-27-10,
+7495-621-33-23-phone/fax